Media coverage of Robert Pattinson's Bel Ami trailer
I loved how well received the leaked trailer was and wanted to share a few sites that gave our boy some props :)
Click each site link to read the entire post
Robert Pattinson is seething with lust in an explosive portrayal of Guy de Maupassant's scandalous protagonist in a leaked trailer of "Bel Ami," a movie about decadent French society, co-starring Uma Thurman, Christina Ricci and Kristin Scott Thomas.
This could be the film where Pattinson establishes himself as an actor, on par with Marlon Brando, James Dean and Richard Burton.

He exudes lust, desire and ambition as a "penniless" soldier who's determined to find his place in French society by seducing the wives of powerful men at the center of Parisian society.
Los Angeles Times
Robert Pattinson's much anticipated "Breaking Dawn" sex scene might not hold an oil lamp to the action in the actor's upcoming period piece, "Bel Ami," if a trailer leaked Friday is any indication.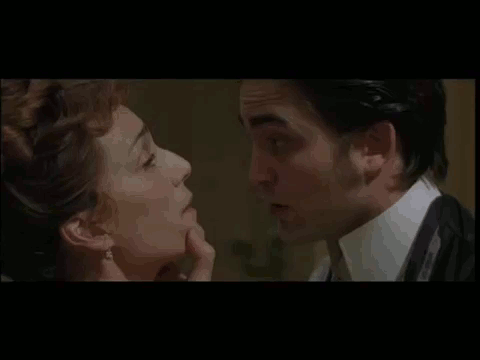 Hollywood.com
Wow. After watching Robert Pattinson basically grow up in Harry Potter and the Goblet of Fire, the Twilight saga and Water for Elephants, I'd basically give up hope that the twentysomething heartthrob could escape his soft-spoken typecasting and become the next Johnny Depp or Leonardo Dicaprio.
But after a few snippets of scenes from his latest indie period drama Bel Ami, I'm starting to wonder if he's been hiding his real talents in order to survive the Twi-hards!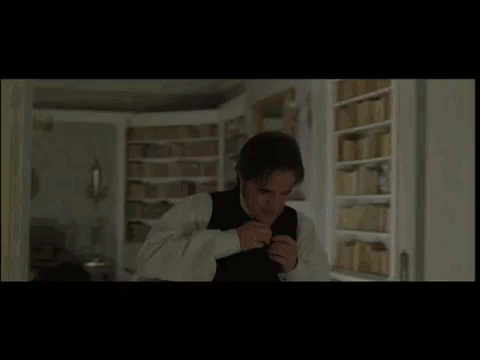 The Daily Mail

It looks like Robert Pattinson's career as a Hollywood heartthrob is far from reaching its Twilight.

The hunky English actor is getting ready for the release of his most outrageous movie yet, in which he stars as a philandering Frenchman who sleeps with married women to advance his social status.

He shines as cad Georges Duroy in Bel Ami, who travels through 1890s Paris using his attractiveness to seduce influential older women.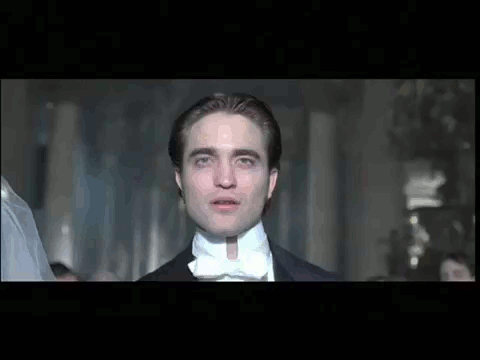 The Film Stage
Forget San Diego Comic-Con, the real superhero is Robert Pattinson and his unrelenting charm in the first trailer for his drama Bel Ami.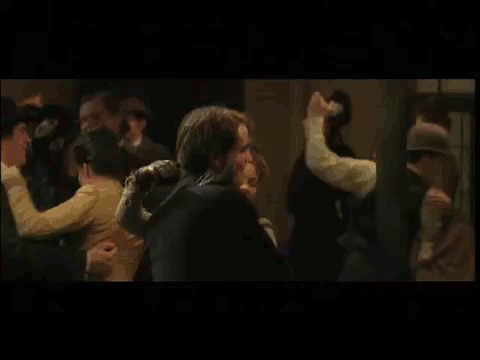 Cinemablend
This trailer for Bel Ami gets it. The movie stars Robert Pattinson and someone involved somewhere in their marketing department seems to not only understand who he is, but who his audience is. Robert Pattinson is the girl-crush of every woman who has ever read or will read a romance novel. Women want to fantasize about being seduced by him, bedded by him, swept off their feet by him. So the first trailer for Bel Ami is nothing but a series of sequences in which Robert Pattinson does that to a series of different women of all ages.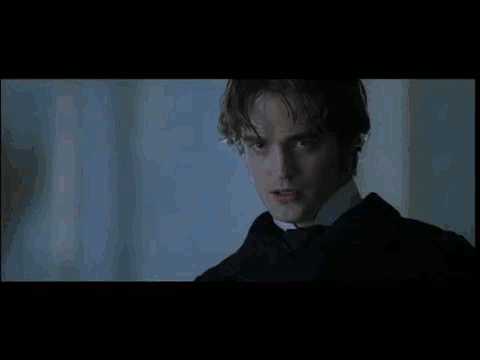 Alt Film Guide

I'm no fangirl, but I'm looking forward to this one.
The Playlist
Pattinson actually looks fine in the role

Rob: stop the presses....did The Playlist actually compliment me?!
LOL trust. Saying Rob "looks fine" is a big step for The Playlist. How cool is the other buzz too? Several of those posts were from male bloggers so it was a nice change of pace to see them give Rob and the trailer a positive reaction. "It excited me!" ;)