Kate posted the news and how to vote yesterday but MTV posted a great article today about the Cosmopolis win over Breaking Dawn Part 2.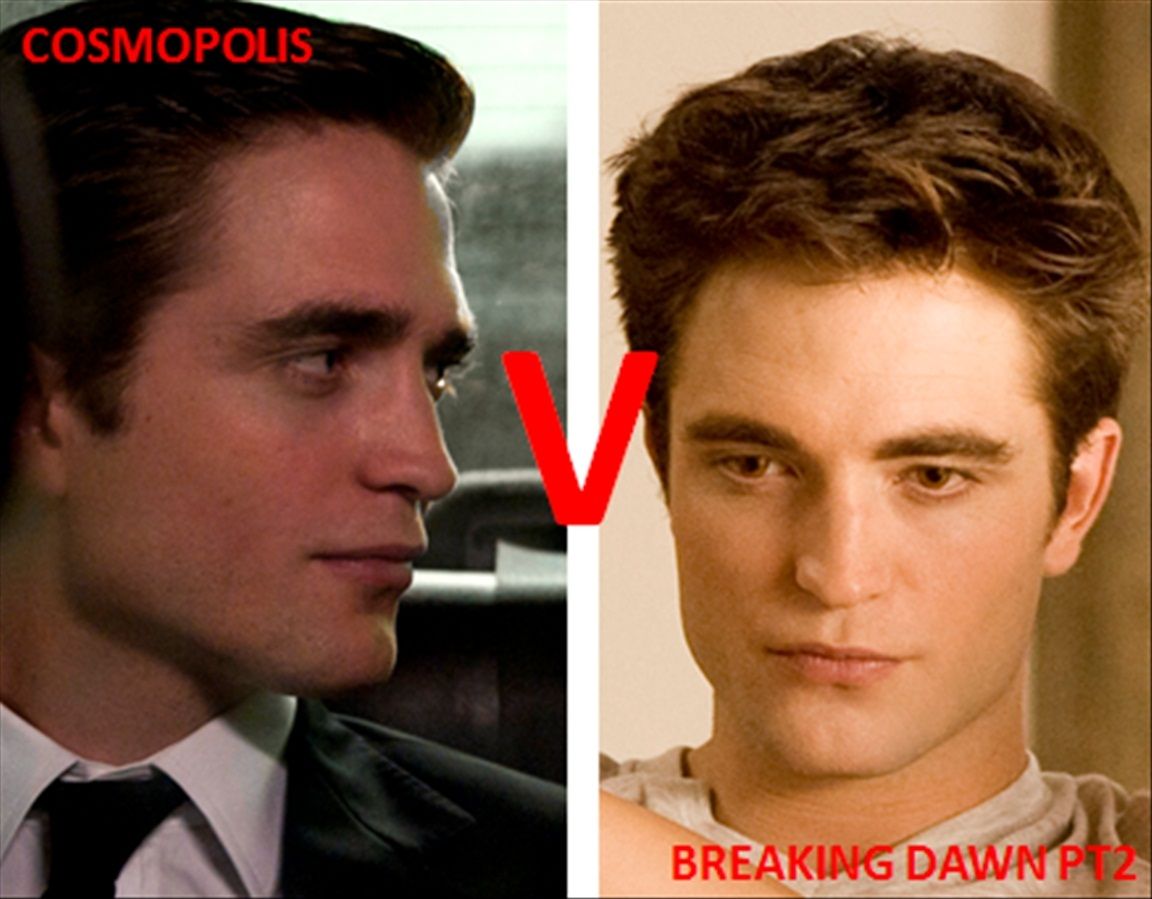 Robert Pattinson Stands Tall In MTV Movie Brawl

Wow. Just ... wow.

In an upset for the ages, "Cosmopolis" defeated "The Twilight Saga: Breaking Dawn - Part 2" in the Elite Eight round of the 2012 MTV Movie Brawl. Let us count the ways this is shocking. One, it's a freaking "Twilight" film, one in a franchise that has so far grossed $2.5 billion worldwide and has catalyzed 2.5 trillion fever dreams in teen bedrooms around the globe. Two, "Cosmopolis" is a little indie based on a slim, highbrow novel by Don DeLillo, a writer who has, without a doubt, changed the face of postmodern literature but whose themes, characters and erudition don't exactly make him a likely Twi-fan fave. And three, "Breaking Dawn - Part 2" had thus far stormed through the Movie Brawl, dispatching challengers with ease and becoming the odds-on favorite to win the entire tournament.

But a curious thing happened — and its name is Robert Pattinson. Fans banded together, deciding to support, in "Cosmopolis," RPattz's new work (a possible post-vampire breakout role under the direction of David Cronenberg), rather than his been-there, sucked-that performance in a "Twilight" flick. The result, after almost 400,000 votes, was a decisive victory for "Cosmopolis." "Breaking Dawn - Part 2" will have to find some way to console itself (perhaps a mega opening in the fall will help), while Pattinson's upcoming film moves on to face "The Dark Knight Rises" in the Final Four.

Read the rest of the article HERE at the source and don't forget to VOTE for Cosmopolis against The Dark Knight Rises.