44 Days of Robert Pattinson ~ Day 44: One of the Sexiest Pictures of Rob
We had a goal to celebrate
everything
Rob with 44DoR during a time when the public was focused on one thing. This one thing doesn't remotely define Rob to us and if you click
HERE
for a recap of Day 1-43, I think you'll see what we mean. Kate, Kat and I loved sharing our selections but your participation as well in the comments was what we're all about. It's what we do here in the dark recesses - we celebrate a man's talent, beauty and spirit 24/7 because he proves it time and time again that he's worth our devotion and adoration.
2013 is a new era for Rob. There isn't one film slated for release. Yes he's filming but given their indie nature (QotD, TR, MB), most of us won't be seeing a Rob film until 2014. There is hope for PromoRob during the fall festival circuit with the film
Queen of the Desert
but it's a premature hope. Filming has brought us photos before but with the locations ranging from Jordan to the Outback and back to the middle east in Iraq...I'm not betting the farm on set photos.
So this means we have to stay pretty dedicated during some loooooooong droughts. What does dedication look like on ROBsessed?
365 Days of Robert Pattinson!!!
Yeah we said it. We're going to launch 365 Days of Rob on January 1, 2013! The list will be revealed the night prior on New Year's Eve. We don't want anyone to forget why he's so awesome or fade away from this shining star. But we need your help. I'm sure during the 44DoR, you thought, "Oh I wish this was on the list!" Now is your chance to submit what you think was missing.
Email our tip address (robsessedtips@gmail.com) or you can email me: tink@robsessedpattinson.com
We'll be organizing and analyzing all the entries including our own over the next few months for the big reveal on New Year's Eve. The challenge may seem daunting to some of you that participate on tumblr or in the comments but you can always take the challenge one month at a time. Or you can be completely insane like we are and do all the days. Every. Single. One. GAH!
So before you go putting on your thinking caps and flooding our email, let's look at the picks for the final day...
Day 44: One of the Sexiest Pictures of Rob
Tink's pick: I went with one of the earliest pics that made me double take and his smile. For me, Rob's smile is the sexiest weapon he has in his sexy arsenal.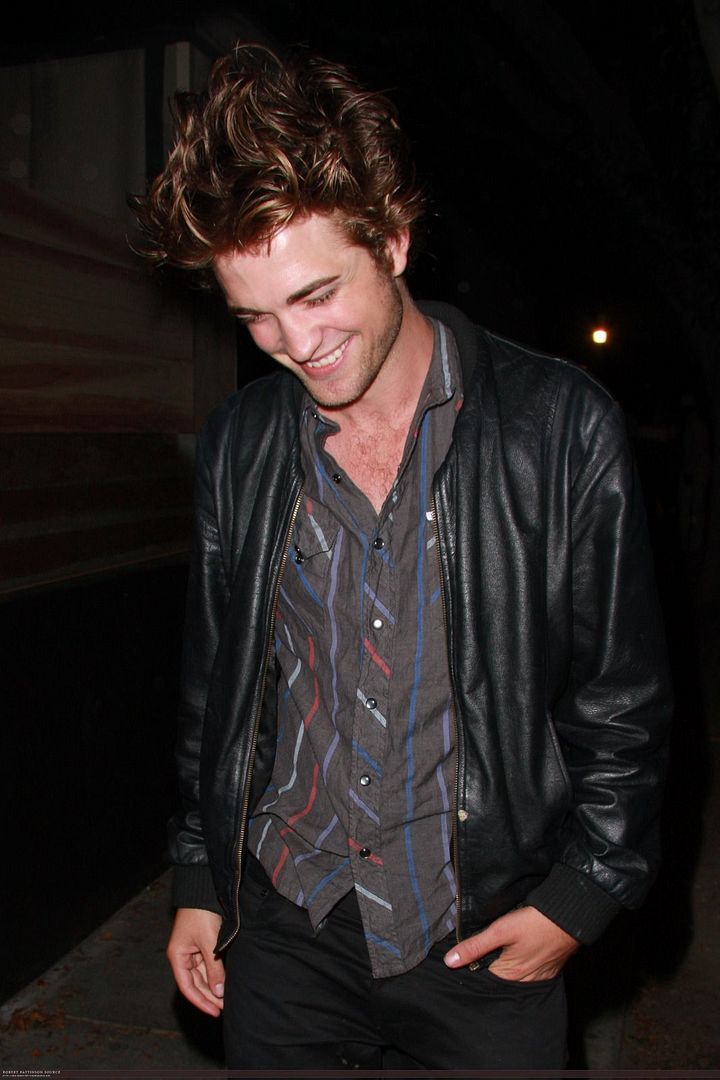 Kate's pick: She just wants to kill you all in the dark recesses. That has to be her reasoning for her to pick 3 pics from a shoot that set out to be sexy. Did they accomplish that? No doubt.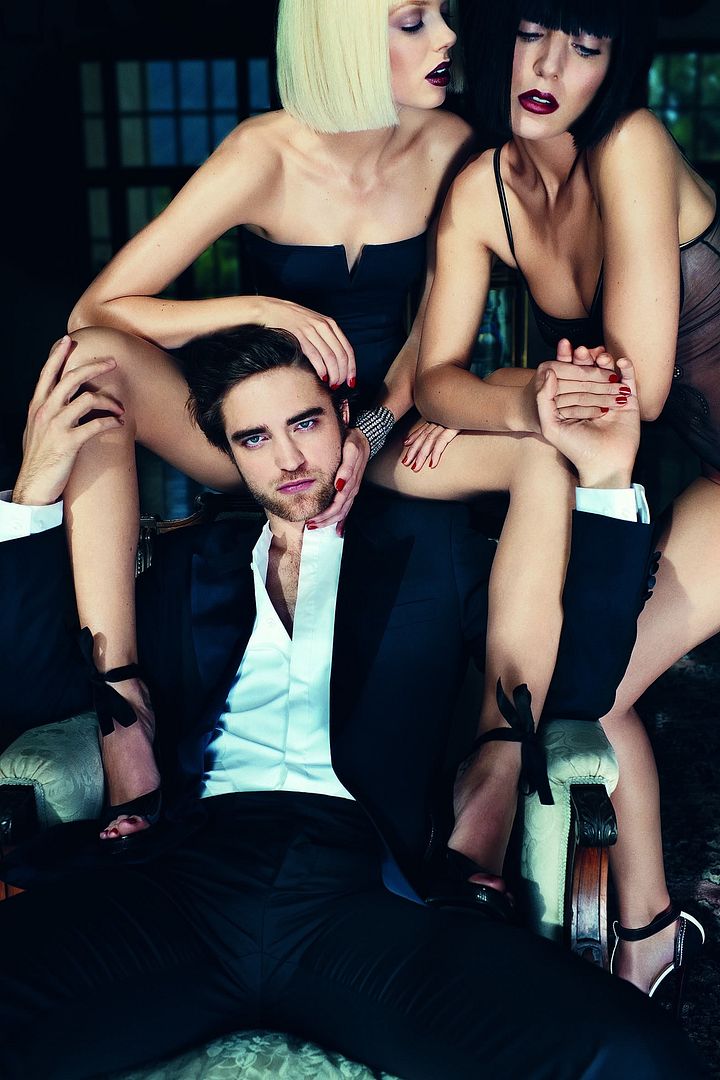 WELP! THANK YOU AND GOODNIGHT WITH THOSE EYES! GAH!
Let the planning stages of 365DoR begin!
And don't forget to share with us one of your sexiest Rob pics in the comments :)