EOnline reports on Robert Pattinson's speech: Why did Rob say it was difficult to cast Uma Thurman's Bel Ami role?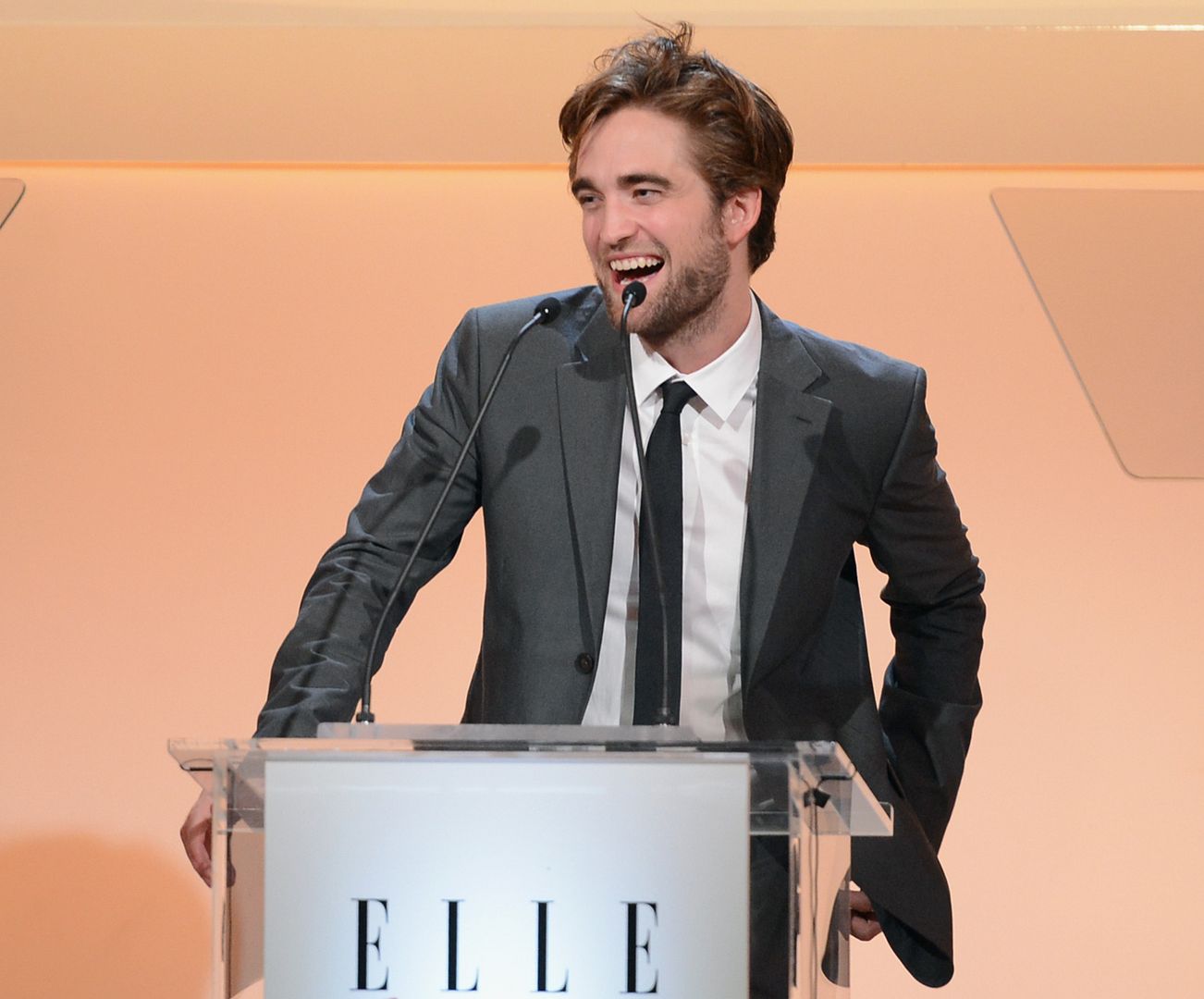 From
eonline/MarcMalkin
:
Robert Pattinson knows how to treat his leading ladies.
R. Pattz was out tonight at the Elle Women in Hollywood event in Beverly Hills to present an award to his Bel Ami costar Uma Thurman.
"I'm learning how to read tonight," an actually nervous-looking Pattinson said when he reached the stage. "I find this terrifying."
He laughed, saying that it was "so annoying" to follow other presenters and honorees "who were so funny...[and]so smart." (Tink: Oh Rob...you are just as funny and smart.)
The Twilight star was dressed in a gray suit, white shirt and tie, his five-o'clock shadow creeping toward six and his hair messy but cool. Pattinson said working with Thurman was a "pretty crazy experience," describing her Bel Ami role as his wife as "someone more intelligent, more charming, wittier and better in bed than me."
"Which," he added with a smile, "was obviously very difficult to cast." (Tink: Heheheheeee...and you act like you're not as funny and smart as others.)
The codirectors "s--t their pants" when Thurman first walked on set, "and I did a little bit, as well," he cracked.
"Rob, you're a real gentleman on and off the screen," Thurman gushed back. (Tink: *sigh* he truly is...)
Pattinson's appearance was not publicized beforehand. Instead, he skipped the red white carpet and entered the event through a side entrance at the Four Seasons hotel in Beverly Hills. He sat by Thurman's side at her table along with Smash cocreator Neil Meron. At one point, Pattinson stood up to talk to Twilight costar Anna Kendrick.
If you missed any pictures from the event, click HERE to revisit!