365 Days of Robert Pattinson: April 23 ~ Pic Of Rob In A Jacket
Today's topic is "Pic of Rob in a Jacket" but Rob being such a giver he has always has to give us MORE.
He's giving us some yummy Jawporn in Tink's pic and some gorgeous Chest porn in mine.
Wonder what he'll give us in Kat's pic?
UPDATE* Kat gave us forearm porn!
*Happy Dance*

Tink
"Rob has some classic jackets through the years and i almost went with his go-to leather back in the day but i went with a rare denim. we don't see anymore but not to say i think it's gone. Rob likes much of his casual clothing well seasoned. it's out there somewhere. i also love this picture of Rob and Tom out and about in London from years ago. so chill. you're welcome for the jawporn. lol"
Kate
"SO many great ones to choose from. Difficult decision but going with this one. Hnnnnnnnnnnnnng"
Kat
"I like this look… I'm gonna go with this one. Plus, beanie as a bonus, a pouty smirk and more jawporn. You're welcome!"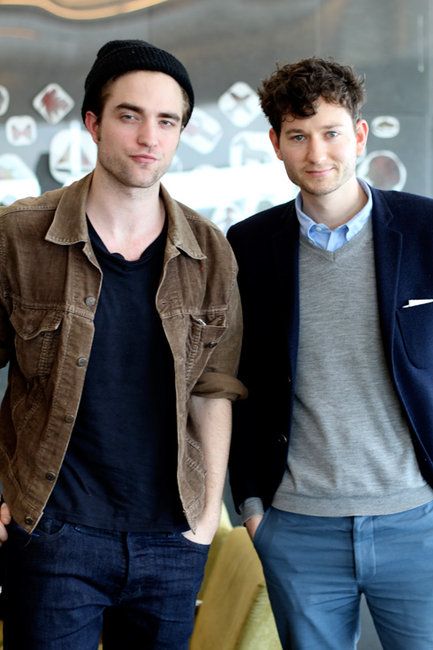 Click the thumbnail if you need to review the

April

calendar. If you missed the whole year, there's a link on the sidebar :)
If you post your 365DoR links in the comments, give us time to approve them so the DR can see :)