365 Days of Robert Pattinson: April 9 ~ Rarely Shared Pic Of Rob
I love seeing this topic pop up even though I'm USELESS at picking out rarely shared pics but I really enjoy taking trips down memory lane looking at what others have chosen.
So be sure to leave your choices in the comments below ;-)
Hope you enjoy OUR choices for today
Tink
"This was shared a lot when it came out but it's been years and he's doing something that's practically extinct for him. love MusicalRob and i get moony when i see him on stage with his guitar for an open mic. we've been lucky with glimpses of MusicalRob lately but i miss his voice. i say a little prayer frequently that The Band (or something similar) wasn't a flash in the pan and Rob will sing for us again one day."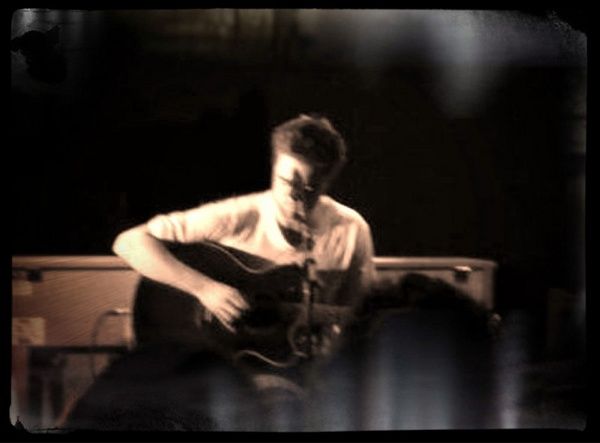 Kate
"I'm pretty crap at picking out rarely shared pics ;-} but I'm going with this one today because it's a while since I saw it.
The lady in the pic is one of the presenters from his 2008 interview on "The View From The Bay". And if you haven't seen the interview before or you just want a refresher check it out HERE"
Kat
" I would not be opposed to Rob having to dye his hair dark again for a role. I'm a little partial to the dark locks on men. Let's see that happen!"
Click the thumbnail if you need to review the

April

calendar. If you missed the whole year, there's a link on the sidebar :)
If you post your 365DoR links in the comments, give us time to approve them so the DR can see :)