365 Days of Robert Pattinson: Nov. 8 ~ Fave Entertainment Weekly Cover
Look at the triplets! First time that's happened :)) And over a yummmmmmmy cover....
Kat:
"I honestly didn't realize there were so many until I started looking for a favourite. But this one stands out as a winner. Wolverine hair wins!"
Kate:
"RAWRRRRRRRR"
Tink:
"i remember searching for this cover and getting the last one at a Gelsons. there were plenty of Team Jacob's left. i love Rob in this. all leather jacket and chest hair, furrowed brow and that bottom lip. the jaw, the hair. so much win. Team Edward...there is no other team."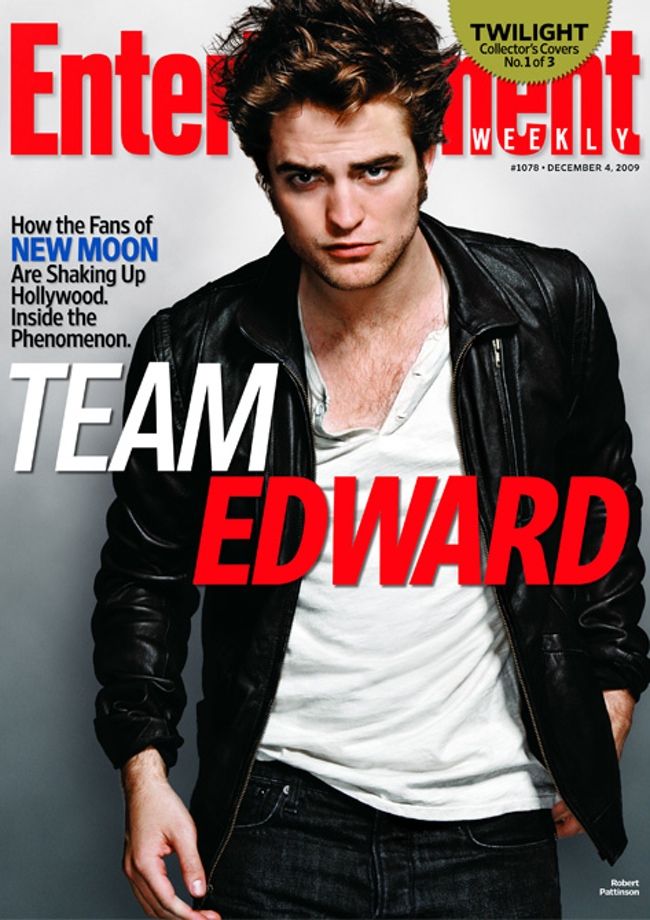 If you post your 365DoR links in the comments, give us time to approve them so the DR can see :)
Click for HQ!