UPDATE 4: More HQ's Added and info on what Rob wore
UPDATE 3: Videos Added After The Cut
UPDATE 2: Loads more HQ & MQ Pics Added Below
UPDATE: Added some HQ's Below
*NEW* Pics Of Robert Pattinson Being Adorable At GO GO Gala Last Night
Seriously, how the hell can one guy being so damn adorable and cute?
Hey there Steph!
A bit more info from
E!
:
"Pattinson grabbed a drink at the bar before chatting with friends during cocktail hour. R.Pattz was smiley and chatty with a group of friends, acting super talkative and in a great mood while mingling and supporting the charity.

Pattinson sat down to dinner where he continued to chat with folks at his table as event host Adam Shankman began the show. The 27-year-old star ate and drank while chatting with a female pal sitting next to him during the bash.

Pattinson also quietly bid on and won a cello made out of recycled material for $5,600."
And here's Rob getting his cello ;-)
Rob was looking dashing in a two-button notch lapel jacket and trousers by Gucci in a navy-teal blend (thanks to
TheFashionCourt
for the info)
HQ's, MQ's & Videos After The Cut
Click for HQ's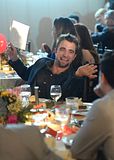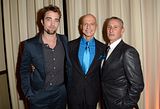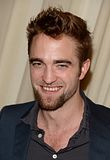 UPDATE: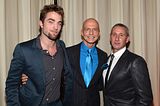 Click For MQ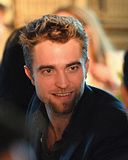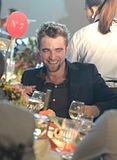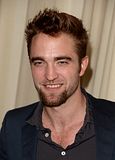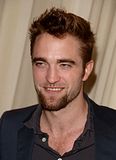 Source
/
Source
/
HQ Source
/
Source
Thanks PJ for the heads up!
If you missed the earlier pics/vid from the Gala, check them out HERE
VIDEOS