'The Lost City Of Z' ~ NEW PROJECT For Robert Pattinson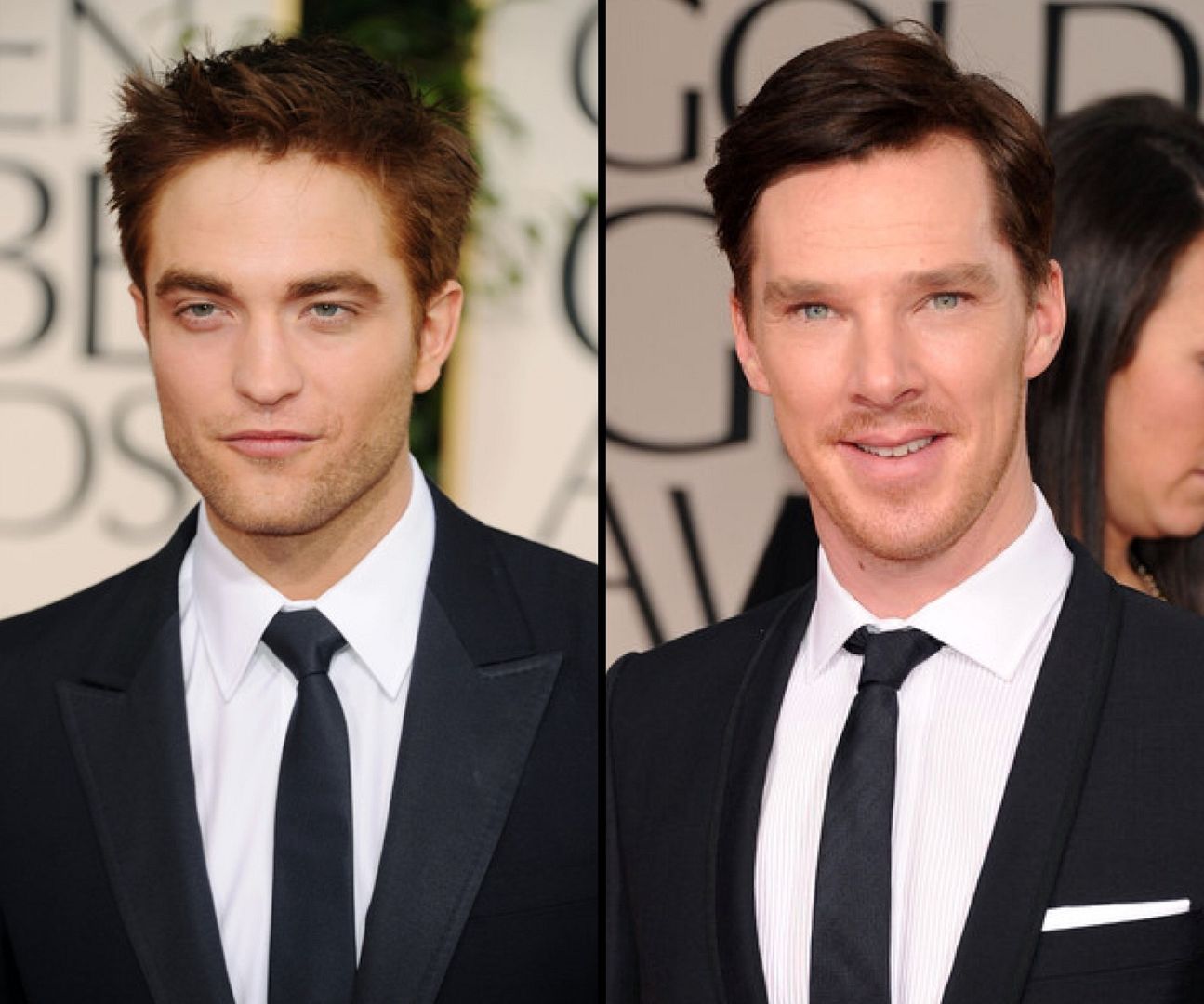 Check this out!
Screendaily
is reporting on it's AFM's dailies that Rob will star with Benedict Cumberbatch in an adventure story called "The Lost City Of Z"
Details from the
IMDB page
for "The Lost City Of Z":
In 1925, Fawcett ventured into the Amazon to find an ancient civilization, hoping to make one of the most important discoveries in history. For centuries Europeans believed the world's largest jungle concealed the glittering kingdom of El Dorado. Thousands had died looking for it, leaving many scientists convinced that the Amazon was truly inimical to humans. But Fawcett, whose daring expeditions inspired Conan Doyle's The Lost World, had spent years building his scientific case. Captivating the imagination of millions round the globe, Fawcett embarked with his son, determined to prove that this ancient civilization--which he dubbed Z--existed. Then his expedition vanished.
Benedict Cumberbatch is listed on IMDB as playing Lt. Col. Percival Fawcett. Nothing mentioned for Rob yet but he could be playing Fawcett's son Jack or Jack's friend Raleigh both of whom went with Percy to the jungle. We will update if/when there's anymore news/confirmation about this and if you want to read more about Percy click
HERE
Last year in an interview with French Magazine 'Premiere' Rob spoke about wanting to work with James Gray. He said: "Not a lot of filmmakers can reach Jacques Audiard's level except maybe James Gray, with whom I dream of working.". If you'd like a refresher of the full interview, you can check it out
HERE
From
Screendaily
Inferno Entertainment has come aboard as international sales agent on James Gray's red-hot adventure project The Lost City Of Z to star Brad Pitt.

Buyers have been flocking to the project, which is being styled in the vein of Lawrence Of Arabia and is based on Gray's adapted screenplay of David Grann's recent bestseller.
The true story takes place in the early twentieth century and charts 30 years in the life of Colonel Percy Harrison Fawcett, a former decorated British soldier turned explorer.

Fawcett developed an obsession for the Amazon and became convinced that an advanced civilisation lived within the interior after several adrenaline-fuelled expeditions where he narrowly escaped death from tribal encounters, deadly animals and devastating diseases.
He eventually lost backing for the trips and self-funded a final trek into the Amazon with his son from which neither returned.

It is understood Pitt's Plan B will produce. Inferno's Bill Johnson and Jim Siebel declined to comment, however they would most likely come aboard as executive producers.
MORE Details from
Deadline
(head over there for the full article)
The film is based on the David Grann bestselling book. Cumberbatch is in talks to play Percy Fawcett, who in 1925 headed into the depths of the Amazon jungles in Brazil. Fawcett was there to map the jungle and, hobbled by malaria, he discovered a mythical city he called The Lost City Of Z. Scorned by peers who claimed that this ancient kingdom was a fraud, Fawcett headed back into the jungle with his son and one other, braving the dangers of disease, insects, snakes, poison darts and other hazards to reinforce his discovery. None of them were ever seen again and it remains one of the great exploration mysteries of the 20th Century.
Plan B's Brad Pitt, Dede Gardner, Jeremy Kleiner and Anthony Katagas (who worked with Cumberbatch on 12 Years A Slave) will produce. Plan B has been developing the project for several years, and it initially seemed like Pitt would be heading into the jungles.
This report is from
ThePlaylist
confirming Rob's attachment to the movie:
Last month when we chatted with director James Gray, he cautioned that the fate of his long developing "The Lost City Of Z" depended on how things panned out at this weeks American Film Market. He already put a good foot forward, landing Benedict Cumberbatch for a starring role in the film, and it hopefully this latest bit of casting can put it over the top.

Screen Daily reveals in their print issue from the floor of AFM, that Robert Pattinson is also on board the movie, that Panorama Media is financing and selling rights for as well. The movie is being produced by Brad Pitt's shingle Plan B (he was going to star in a previous iteration of the film before it fell apart at Paramount) and is an adaptation of David Grann's book tell the story of English soldier-turned-explorer Colonel Percy Harrison Fawcett, whose obsession with the Amazon and belief that an ancient civilization resided there led him on many expeditions where he narrowly escaped death. After financing eventually dried up, Fawcett self-funded one last adventure into the Amazon with his son, from which neither returned. We presume Cumberbatch will play Fawcett, and while there's no word yet on Pattinson's role, perhaps he'll play the son?

As for the tone of the picture, Gray had said to us he's aiming for the epic scale of David Lean but with a "slightly more hallucinogenic feel. Because [the protagonist] went to the jungle and sorta went mad." So yes, fingers crossed this gets rolling in 2014.

Meanwhile, in case you were worried, Pattinson is still attached to Werner Herzog's "Queen Of The Desert." Recent trade reports about the movie notably didn't have his name among the cast of Nicole Kidman, James Franco (yes, he's confirmed now according to Screen Daily) and Damian Lewis, but rest assured he'll be there. And 2014 spent working with Herzog and Gray? Nicely done, RPatz.
And another confirmation from
The Wrap
:
Robert Pattinson will join Benedict Cumberbatch in James Gray's "The Lost City of Z," an individual familiar with the long-gestating project has told TheWrap.

Brad Pitt was initially attached to star in the adaptation of David Grann's acclaimed book, though he's now strictly producing the film through his Plan B banner along with Dede Gardner, Jeremy Kleiner and Anthony Katagas.

"Lost City of Z" follows Percy Fawcett, a British colonial who disappeared in the 1920s while searching for a mythical city in the Amazon jungles of Brazil that he believed he discovered on a prior expedition.

Pattinson's role remains unclear at this time.

Panorama Media will finance "Lost City of Z" and handle foreign sales.

The film continues Pattinson's streak of working with talented filmmakers. He recently wrapped David Cronenberg's "Maps to the Stars" and next stars opposite Guy Pearce in David Michod's thriller "The Rover." Pattinson is also attached to star in Werner Herzog's "Queen of the Desert" and Anton Corbijn's "Life." He's represented by WME and 3 Arts Entertainment.
James Gray was interviewed by
Allociné
and spoke about "The Lost City Of Z" (Translation Thanks To
Pattinson Art Work
):
"This is the kind of movie that starts, is about to be made, then collapses," explains James Gray when we approach one of his sea snakes, which dates back a few years ago. Originally planned for Brad Pitt, the film will finally be lead by Benedict Cumberbatch. The popular English will embody Percy Harrison Fawcett, "a man sent in the Amazon jungle. First, for professional reasons, until he went in search of a lost city to prove its existence. Everybody thought he went mad, but he embarked with his son into the jungle to help him find it.

"Adapted from David Grann's the novel by James Gray himself, the script offers the possibility to stage "a wonderful story about a man driven by his obsession." And the filmmaker to add that he puts "huge hopes in this project. This will be an historical drama that will become hallucinogenic and psychedelic at various points. The combination between drama and history and the madness born from the solitude in the jungle has a tremendous dramatic potential."
Source