FKA twigs talks about making Robert Pattinson happy, long distance and more to Interview magazine: "He is so sweet"
Excerpt from translated cover story in
Interview
(Germany):
Interview: Are you not scared that your music loses beside your new boyfriend?
FKA twigs: Not as long as the music sets the tone (laughs).
Interview: I was allowed to interview your new friend one year ago. He was the first star my daughter met.*
FKA twigs: Oh? Where? Now I already love your daughter.
Interview: In Los Angeles. She was six weeks old.
FKA twigs: Was he nice to her? Has he picked her up?
Interview: No, then he could have bitten her.
FKA twigs: (laughs) But you have interviewed him?
Interview: He was charming as only Englishmen can be.
FKA twigs: He is so sweet.
Interview: And unexpectedly funny. Still he looked sad in a certain kind. I hope you can take this from him.
FKA twigs: I try!
Interview: Are you afraid to lead a so known long distance relationship?
FKA twigs: Why should I have to?
Interview: Because everybody watches and you find no time for yourself?
FKA twigs: You simply have to take the time. If two persons really want to see each other, then this is going to work. And it works with us quite well!
*Click
HERE
to read the Rob interview mentioned, given during DiorRob promo
Here's the scan if any of our readers speak german and want to confirm the translation. Also, Nicole has added more partial translation in the comments below.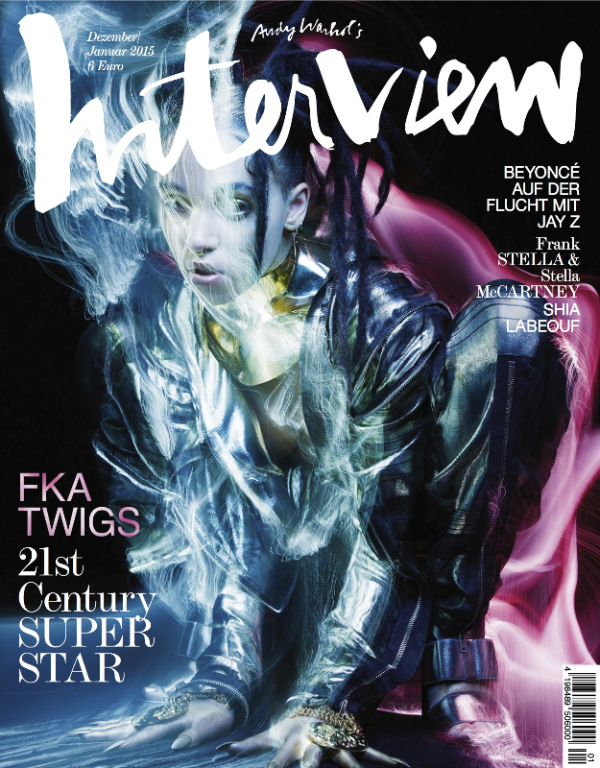 Interview Germany
| Translation: Verena and Flavia. Nicole gave additional translation in the comments | Thanks Flavia!