ROBsessed Giveaway: Have a DANGEROUS ALLIANCE for Fiction Friday!
Happy Friday and we're going to welcome back an author we featured last year around this time, Kyra Davis! We even got a chance to interview her before and you know we asked her about how hot she thought Rob was.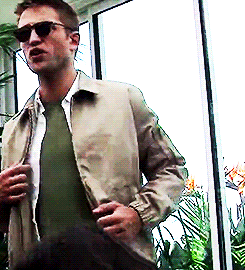 Lookin' pretty hot there, Rob!
Her answer
is ROBsessed approved. ;)
The interview occurred when we held a giveaway for Kyra's novel,
JUST ONE NIGHT
, as well as the first novel in her
Pure Sin
trilogy,
DECEPTIVE INNOCENCE
. The second book from the trilogy came out at the end of last year (Dec. 30, 2014) and we have 2 copies to giveaway! Click
HERE
to spark your memory for the synopsis of the first novel and here's the synopsis for the second novel, DANGEROUS ALLIANCE:
The beautiful, angry Bell has revenge in her heart and Lander Gable in her sights. She's seduced her way into his arms with the intent to destroy his wealthy family. But now that she's there, lust and passion have begun squeezing out that desire for vengeance. It's a dangerous game Bell is playing, and sex, mystery and lies are the most intriguing game pieces of all.
In Book One, Deceptive Innocence, Bell's mother dies in prison while serving time for a murder she didn't commit and Bell has been focused on one thing: revenge. She knows her mother was set up by the Gables, a powerful family who was either protecting themselves or a business interest from criminal charges. Now she's determined to take them down - from the inside. And the best way to get to them is through their youngest son, Lander.
Dangerous Alliance continues where Book One left off. Bell has learned that Lander is a man with secrets of his own, through, and that he's not a particularly big fan of his Gable family. Still, will he be an ally, or just her secret lover.
Giveaway Guidelines:
You only have to click a button, which you'll see when you enter. Tweeting the giveaway is optional but gives you more chances to win.
Giveaway is

worldwide

You MUST enter using Rafflecopter or your entry will not be counted

You can enter once a day, everyday, until the closing date - Friday, Jan. 23rd

There will be

2 winners

receiving DANGEROUS ALLIANCE by Kyra Davis
Winners will be chosen by random.org and announced after the giveaway ends
Good luck!!!
a Rafflecopter giveaway
Who are our winners for SOME BOYS??
a Rafflecopter giveaway
Congrats Sylvia and Nanette! We'll email you to get your mailing address. :)
FanFic Friday
I'm in ficbo. And when I'm in ficbo, I reread my all time favorites. I'm also in need of more Vampward. So that means I reread a fic I think I read every season. I'm certain I've mentioned it before but it just has everything I love in an Edward and Bella and then some. So I'm rereading
Bronze
while I search for something else to match my mood. Some fics you wish the characters just never end. Speaking of which...
Deep In The Heart Of Me
is the WIP that owns. It's weird....the longer it gets, the more I feel like it's going to end and I get twitchy but it doesn't seem like it's ending soon and I'm happy about that because I don't EVER want to have Tonio leave! *cries* Clearly the story has me discombobulated. I know I'm not alone. Fingers crossed for an update soon! Counselor seems to always catch these shoutouts so maybe she'll have mercy on this needy reader and give us an inbox alert we're all ready for. *refreshes inbox all day, every day*
If you want to purchase any of the latest books featured in this post, click the Amazon links to buy now!