ROBsessed Giveaway: Enter to win Just One Night (with Robert) for our Fiction Friday!
It's giveaway time!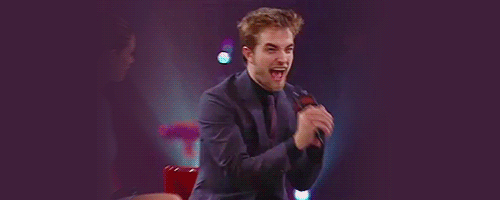 We told you guys last year that we had more reading giveaways for 2014 and the first novel we have up for grabs is JUST ONE NIGHT by Kyra Davis.
The book is full of seductive fun and the lead male character is named Robert.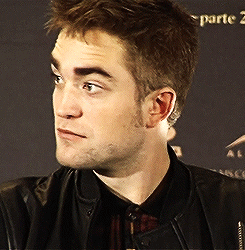 WELP. That was enough to sell me. In case you need a little more information than that, here's the synopsis of JUST ONE NIGHT
with Robert
:
Originally serialized online in three parts, JUST ONE NIGHT with Robert became a runaway international bestseller. Now for the first time in print readers can the complete novel and discover for themselves the intense, erotic world of Kyra Davis.

Kasie Fitzgerald knows who she's supposed to be. Responsible. Reliable. Predictable. She's an ambitious workaholic who is devoted to the sensible man she plans to marry. But one wild, impulsive night in Vegas is about to open her eyes to who she wants to be. . . .
Trying her sexy new dress and her luck at a blackjack table, Kasie meets him. Intense. Flirtatious. Dangerous. She accepts his invitation for a drink . . . and then to his hotel room. She doesn't know his name. But she'll never forget the sex.

Hard. Thrilling. Explosive.

So when her mystery man later shows up at her office unexpectedly, she succumbs to his mastery, both in bed and in the boardroom. There's no telling where the powerful, wealthy Robert Dade will lead her. But there's also no resisting her desire . . . however far she'll go under its spell. The only question is who she'll be when the journey ends.
JUST ONE NIGHT
with Robert
is a delicious read and I loved how Kasie's BFF defined the joy of fantasy when Kasie was angst ridden about the fantasies her dalliances with Robert erupted:
There are no rules, no limits, no consequences, no judgment. Just irreproachable pleasure.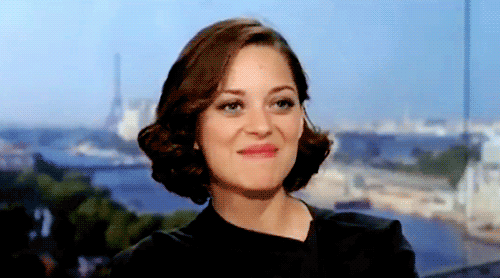 Niiiiiiiiice. We'll have an interview with Kyra Davis on the blog soon and you know I'm going to ask her the inspiration behind that brilliant name for her leading man. I'll also tell her the correct answer.
Giveaway guidelines:
You only have to click a button, which you'll see when you enter. Tweeting the giveaway through Rafflecopter is optional but gives you more chances to win.
Giveaway is

US/Canada ONLY

! A different worldwide giveaway will happen next Fiction Friday.
You MUST enter using Rafflecopter or your entry will not be counted

You can enter once a day, everyday, until the closing date - Friday, Jan. 17 at 12am ET

There will be

2 winners

receiving JUST ONE NIGHT with Robert by Kyra Davis
Winners will be chosen by random.org and announced on Friday, Jan. 17th
Good luck!!!
a Rafflecopter giveaway
Click the links below if you want to buy JUST ONE NIGHT with Robert now!*
*The book has three parts and if you search for the book yourself, you might notice it broken up in 3 parts. The amazon link above is all 3 parts in one book.