Robert Pattinson: "Collaborating with an auteur has been very positive for my career."
Here's a spanish interview with Rob chatting about
Maps To The Stars
and other goodies. Have you purchased your copy yet, US? Link to buy is at the bottom of the post so no excuses for not having seen Rob's latest film!
This translated interview is brought to you by Google and Bing translate. Where one failed, the other excelled.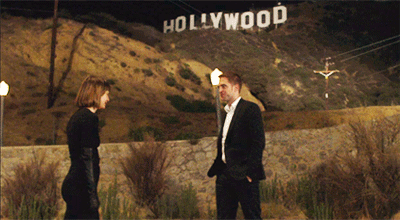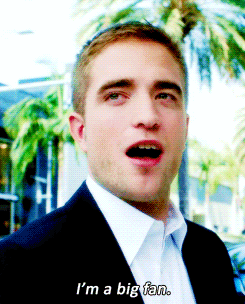 Hoy Cinema
:
Robert Pattinson (Maps to the stars): "People go crazy with pressure":
Little or nothing remains in Robert Pattinson of the shy young protagonist of the vampire franchise "Twilight", saga you removed him from anonymity to the end of his days. It should dive into social networks and discover the phenomenon Pattinson in them to understand the detachment of the actor by the fever of Fame.
"I learnt to protect myself, not to mention more. I have discovered that the details are of interest to no one and would rather get away from these reactions in mass."
Maps to the Stars
Pattinson becomes a driver of limousine that moves from one place to the other movie stars in Hollywood, while at the same time he attends hearings trying to find its own niche.
"When I read the script I thought it was hilarious, I liked the dialogue and the architecture of history.» That is Cronenberg, a filmmaker who, at seventy-one years, continues to be subversive and combative."
It is somewhat macabre Canadian director chosen for the role of underdog to one of the most sought-after actors in Hollywood.
"That's part of his sense of humor. I know a lot of people that look like the characters. It's an honest story and many actresses, as Havana (role played by Julianne Moore), go a little crazy by the pressure. In the industry there are many negative energy and I could not tell you why but there is, it is really strange."
Pattinson has become one of the favorite actors of Cronenberg, with whom he worked last year also in
Cosmopolis
.
"I am as surprised and I am very grateful for the opportunity he has given me. His confidence has opened many doors that otherwise would remain closed to me. Collaborating with an auteur has been very positive for my career."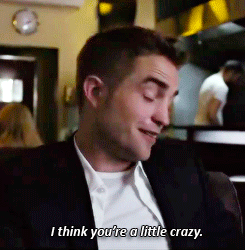 The film industry urgently needed a guy like Robert Pattinson, able to feel confident and at the same time not be taken too seriously accepting your situation with a dose of humor.
"As an actor I want to be part of projects that make sense. For some time it has not appeared any commercial movie that called my attention. There is too much pressure around me and I'm not interested in feeding that beast. I prefer to star in independent films than a film of superheroes that I feel no connection."
In love with the singer FKA Twig, the actor has surpassed the drama of his relationship with Kristen Stewart and looks to the future by writing a new chapter, but does not include producing a music disc.
"I do not face criticism very well and I have enough with which I receive as an actor, to also show my music. I do not feel the need to be criticized for it. "
USA: Buy or rent the digital copy NOW!
USA: Buy the Bluray or DVD released on April 14th!
UK: Maps To The Stars has BEEN out! Buy the Bluray, DVD or digital copy NOW!