NEW PICS: Robert Pattinson Looking Stunning In Belfast Today
UPDATE
: Another pic added below!
UPDATE 2
: First pic now added in colour
This is getting a BIG Oh Hot Damn Warning!
Lucky Rob is getting to see one of his idols, Van Morrison, at his 70th Birthday gig in Belfast today! LOVE IT!
Caption on Pic:
"It's just me and R Patz having fun in Belfast"
Source
UPDATE: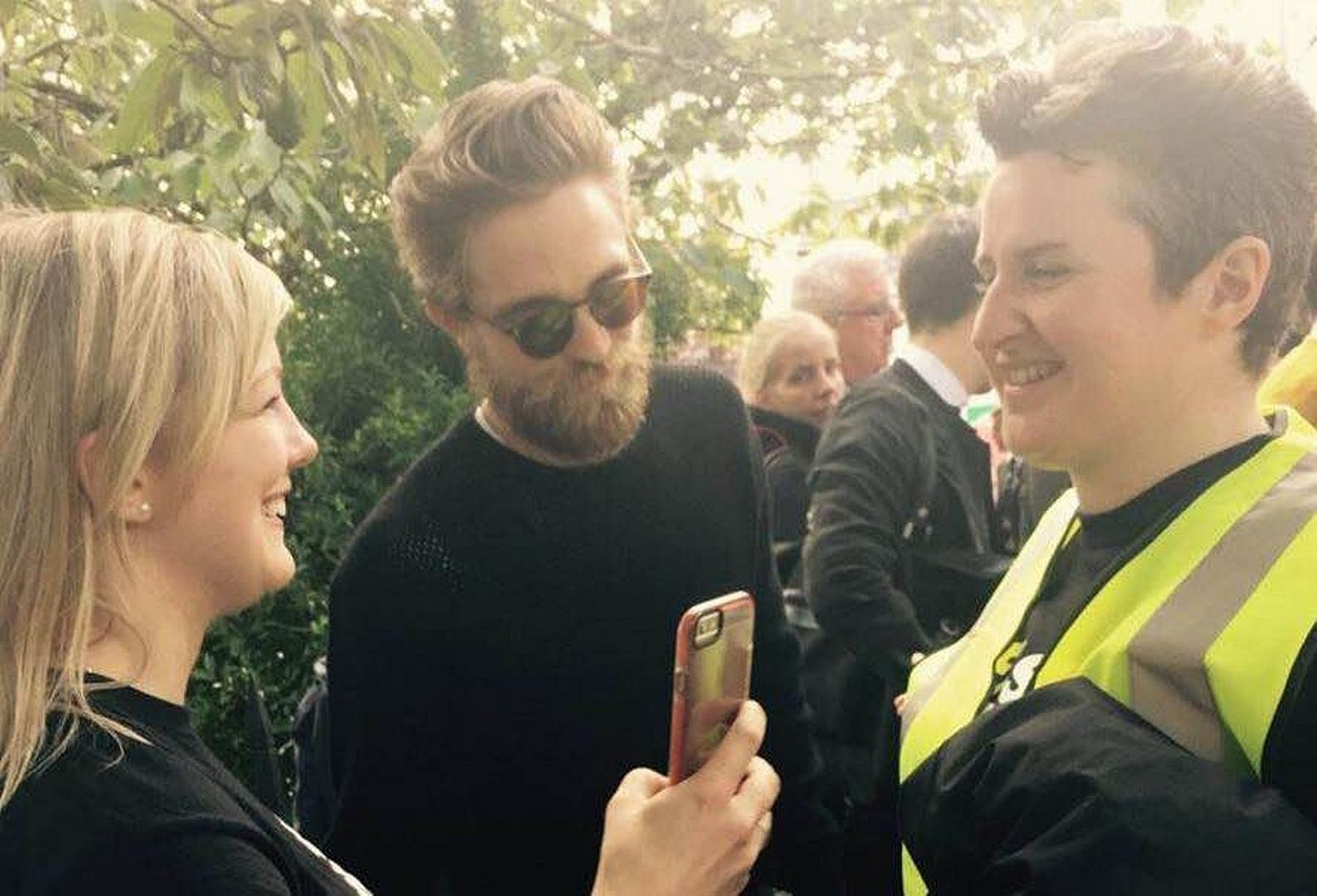 Click for Full Size:
Source
UPDATE 2:
Source