Don't get me wrong here I LOVE the Sex Drive Premiere Rob pictures, but hot damn People there are some fabulously new shots of Rob out there why couldn't you have paid a little more and put them in your issue?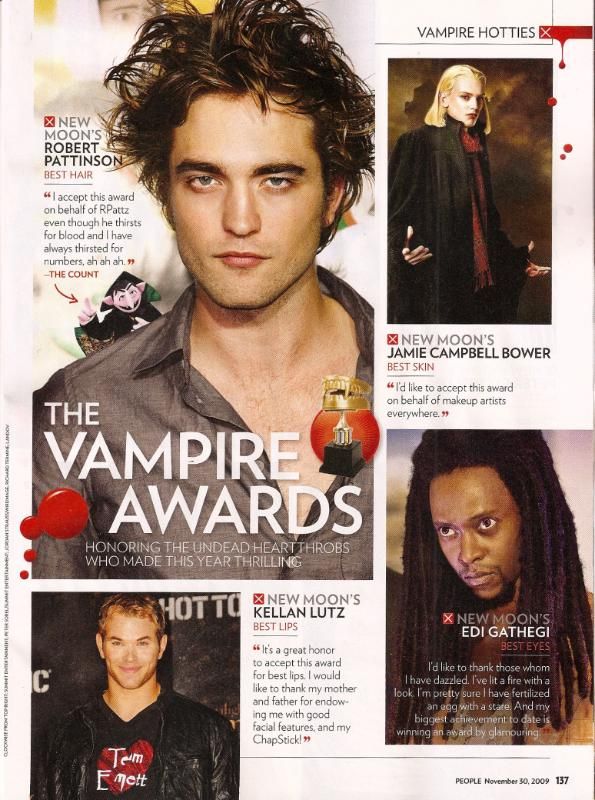 And here is the rest of the sexy vamp collection.


Thanks to twilightxchange for the scans.