NEW PICS: Fan snaps Robert Pattinson on the set of Bel Ami
In addition to Rob always being yummy-licious, these are great shots of his costume!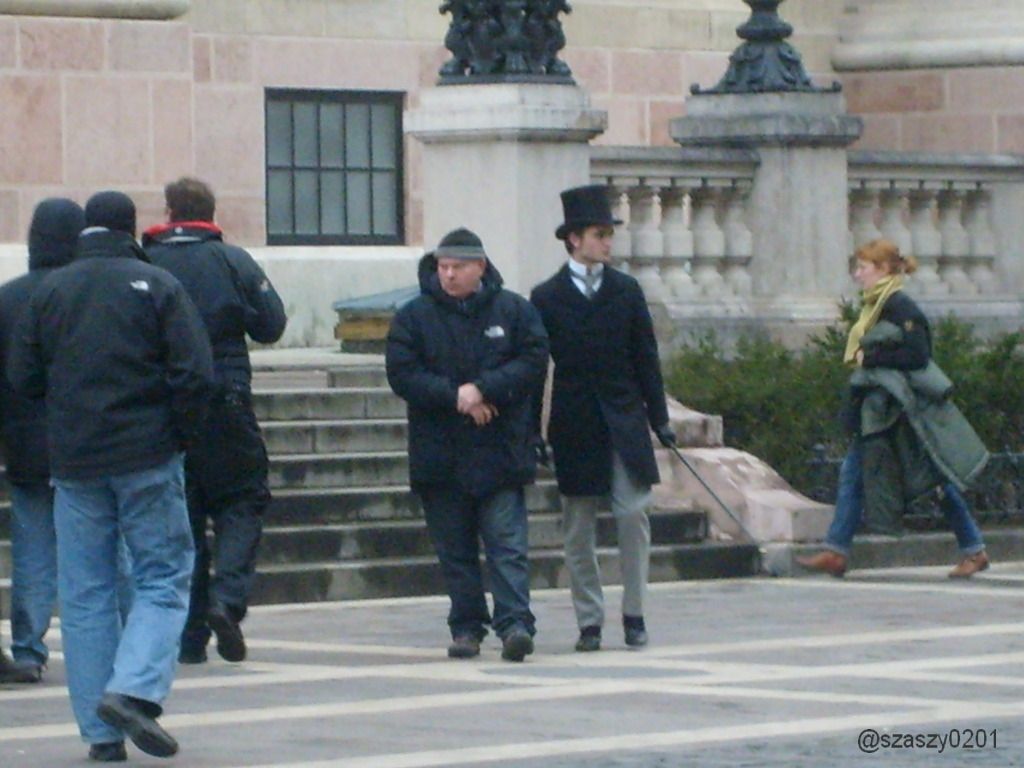 GAH!!! Is there really a RAINBOW in this pic?! Rob is solid gold!
Gawd! Who is at the receiving end of that stare? Are they still alive?
Dashing DuRob!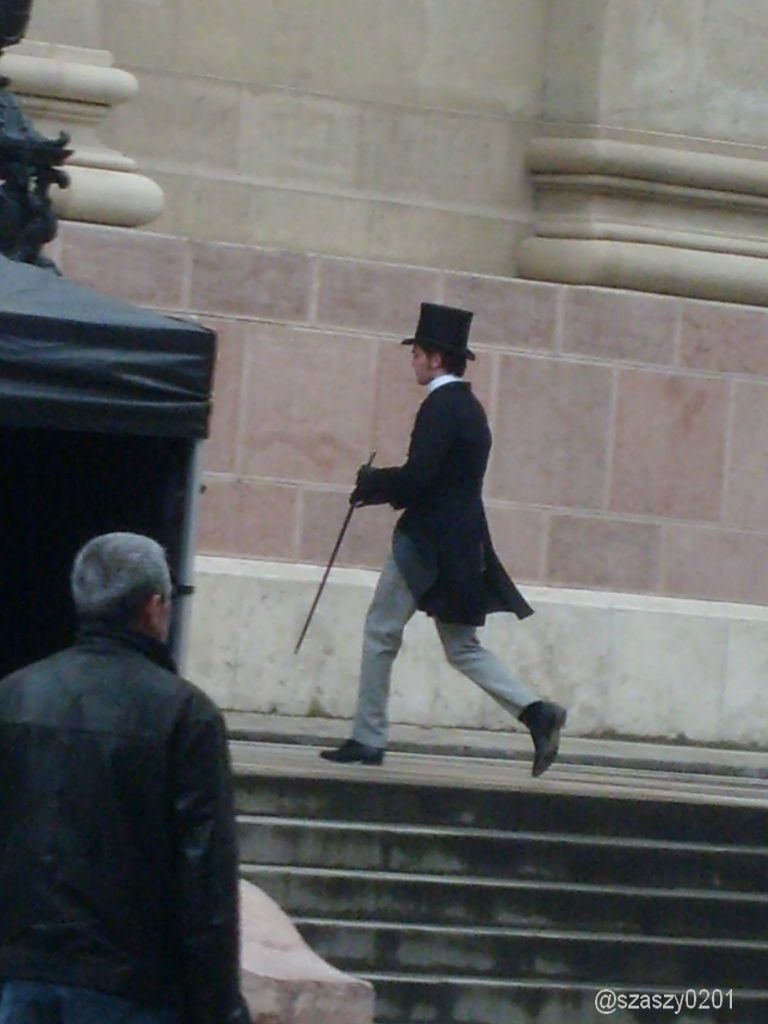 Click thumbanils to view more DuRob!
Thanks Nel for the tip!