This new pic of Robert Pattinson at the Golden Globes is from Germany "Bunte" Magazine. Lucky Simone!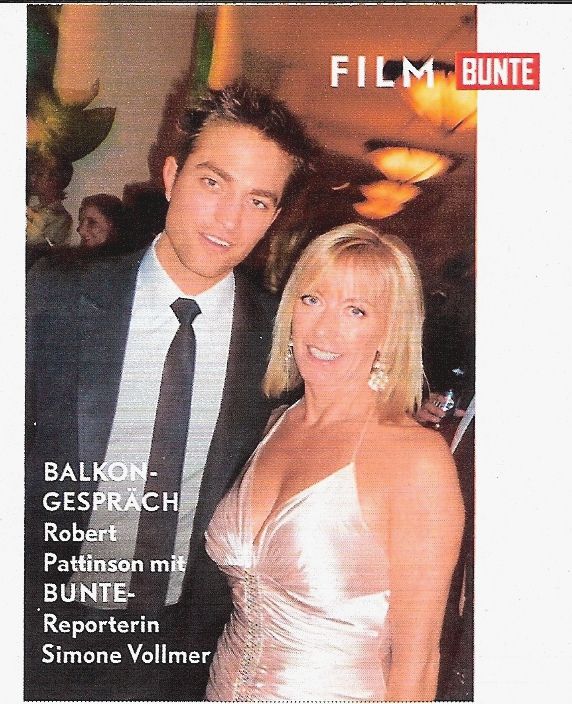 And below is a round-up of International Magazine scans.
Click on the pics to see larger
Bunte - Germany - 13 Jan 2011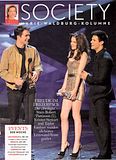 Bunte - Germany - 20 Jan 2011

Translation
Talk on the balcony - Robert Pattinson and Bunte reporter Simone Vollmer
BACKSTAGE at the smoking balcony of "Beverly Hilton" Bunte met the stars:
at 17:28 Robert Pattinson was on of the first to arrive. He smoked a cigarette and talked to two girls who were kind of flirting with him.
(Kate: LOL Like that's surprising, I mean it's Robert Pattinson after all. Even elephants flirt with him!)
Lady Magazine - Solvenia - 2 Feb 2011
Translation
(Obviously this is old news now as Keira is not up for the role anymore but I said I'd include it anyway)
Kristen, Watch Out!
David Cronenberg is making a new movie Cosmopolis. Leading roles were supposed to be played by Robert Pattinson and Marion Cotillard, but she got out because of pregnancy. Keira Knightley replaced her, which is ridiculous: Marion is eleven years older than Robert, Keira is just one - we guess they didn't search for an older actress to play Robert's fiancee.
We guess Robert's girlfriend Kristen Stewart is worried about the replacement, since Keira is single since last december and definitely ready for a new romance. Kristen is even more endangered because Robert looks a lot like Keira's ex boyfriend, Rupert Friend.
Lady Magazine - Slovenia - 23 Feb 2011
Vampires are among us
Survey by University of Idaho and UCLA about vampirism today.
(Robert Pattinson and Ian Somerhalder are the most popular lately)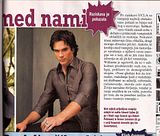 Nova Magazine Slovenia 28 Feb 2011
Translation
(Bucket of salt warning on this one)
Ana Colja conquered the most wanted vampire
One of the most successful slovenian models is a good friend of Hollywood superstar Robert Pattinson. She caught his eye three years ago. Ana, who recently celebrated her 30th birthday in Ljubljana ( but she is already back in Los Angeles, where she is super busy) attended Oscars 2008 with Robert.
She confirmed to us that they are friends: "He is a nice and simple man. We clicked immediately and are still friends. Every time we see each other, we're happy. He's very busy with the second part of Breaking Dawn, but we're still in touch. I hope he stays the same as always, he's not yet corrupted by the world of fame, " Ana, who is about to try as an actress in Hollywood very soon, told us.