Robert Pattinson got his groove back for Breaking Dawn: Edward's Volvo returns
Robward: *sigh* I miss my s60...
Alison from Twifans got fans an awesome exclusive!
Below is a
Saville Grey Metallic
S60 R9 Volvo. Pretty close to the original
Silver Metallic
S60 R9 Volvo in the Twilight novel. Why is this important?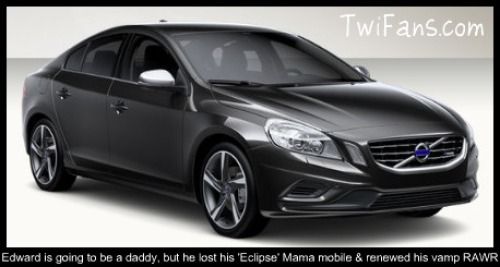 Because the Volvo is BACK!
Alison was scoping out the scene in Squamish and found the hot rod. After much distress surrounding the mom-mobile, this is beyond a pleasant surprise. Not only will Robward be back in a hotter car, they gave him the model from the books! *tear*
I think we'll have a lot of nostalgic bits springing up in the Breaking Dawn films.
Thanks you, Bill Condon!
Click
HERE
to read the account and see more pics.
Thanks for sharing Alison!