UPDATED
with Press Release (scroll down for this) and cover from
VanityFair.com
Better Quality Scans of Robert Pattinson In Vanity Fair.
HQ Cover and you can read the article below.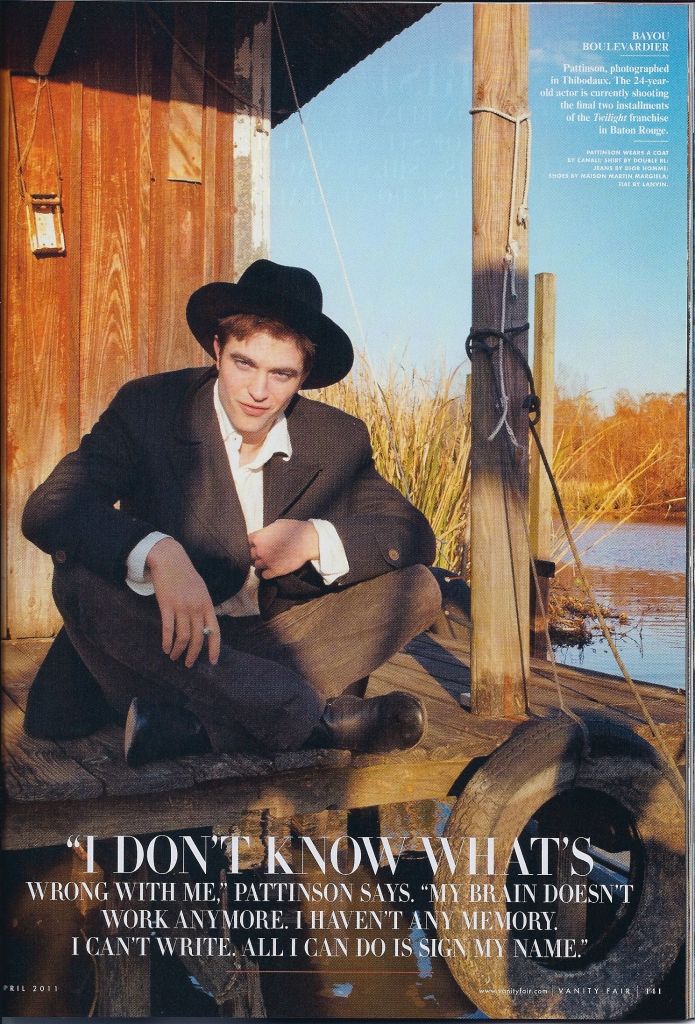 Click and Click again for HQ
Click To Read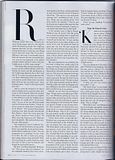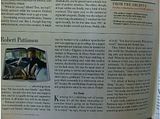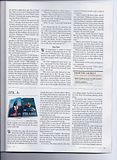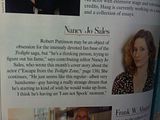 Source
epnebelle
via
Pattinson Ladies
Thanks to Kazrob in our comments for the tip!
Press Release is After The Cut
"It's just very traumatic," Robert Pattinson tells Vanity Fair contributing editor Nancy Jo Sales of his rumored romance with co-star Kristen Stewart. "When this is over," Pattinson says of Twilight mania, "the media will lose interest [in the relationship]. There'll be nothing to say. It won't fit into a headline anymore. It won't fit into a template."
"Kristen is very focused on being an actress," Pattinson says. "I mean, that's what she is—she's an actress. Whereas I—I just don't really know." Pattinson also admits to Sales that he has admired Stewart for a long time. "She's cool. Even before I knew her I thought she was a really good actress. Like, I saw Into the Wild, and I thought she was really good in that. I still think there are very few girls in her class that are as good as she is."
Stewart aside, Pattinson reveals his true favorite co-star: Tai, the Indian elephant he worked with on his upcoming film, Water for Elephants. "She was the best actor I ever worked with in my life," he says. "I cried when the elephant was wrapped. I never cried when anyone else was wrapped." The film's director, Francis Lawrence, confirms the on-set romance, saying, "I wouldn't be surprised if Rob says the reason he took the movie was because of the elephant. He really fell in love."
On set for Water for Elephants, Lawrence recounts how "news got out, and riding down the road to the set it was like Woodstock. Cars for two miles. People camped in the grass." Pattinson's co-star in the film, Reese Witherspoon, tells a similar story: "I'd never seen anything like that, ever. They were waiting at five o'clock in the morning to see him. Young girls. Where are their mothers?" "Rob could get ripped to shreds. They will rip the clothes off his body and pull his hair out," Lawrence adds.
Having developed a fear of crazed fans in airports, Pattinson tells Sales about his roadtrip from Los Angeles to the set of Breaking Dawn in New Orleans, using only service roads and an iPhone to navigate. After stopping at a bar in Lubbock, Texas, Pattinson recalls experiencing a rare moment of anonymity. "No one recognized me or anything," he says. "And I was like, Ah, this is really cool, sitting there eating chicken wings and stuff." Before long, however, Pattinson's fans tracked him down. "They always find out somehow," he says, recalling how the street outside soon filled with 1,000 people, all hoping to catch a glimpse. A bouncer asked him, "You want us to go and knock someone out?," and Pattinson says, "I was like, 'What are you talking about? You don't need to hit anybody.' "
Pattinson, whose e-mail has been hacked into twice by teenagers, insists to Sales that, despite the hype his fans have created, he's not all that exciting. "I'm, like, a compulsive eater. I'm going to be so fat when I'm older, it's ridiculous," he admits, revealing Pretzel M&M's as one of his weaknesses. Pattinson also admits that while he doesn't "do anything, ever" in terms of scandals—which Witherspoon attests to, saying, "I hear so many horror stories about young actors with attitude showing up late or hung over, and there wasn't any of that. He worked so hard"—he admires Charlie Sheen and his "little escapades," explaining, "I like crazy people who don't give a fuck."
Perhaps not coincidentally, Sheen is the star of one of Pattinson's favorite shows. "I've just kind of stopped doing everything," he says. "I never change the channel in my trailer. I just watch reruns of House of Payne and Two and a Half Men. I love Cops—I think it's my favorite TV show… God," he says, laughing, "I sound like such a loser."
"There's nothing you can do about it. That's the way it is," Pattinson tells Sales of the Twilight mega-fame that has changed his life. "But it is weird being part of that, kind of representing something you don't particularly like … God. I just really headbutted it." Though Sales conducted the interview while Pattinson was filming the fourth and fifth installments in the series, he admits that he still has trouble grappling with the implications of being so famous. "This thing with everyone knowing you … it's weird, because people have this one-sided relationship where they look at your picture and feel they know you more than someone they actually know," Pattinson says. "I don't really know myself that well."
"I can't really understand it even now," Pattinson says of Twilight's appeal to legions of fans. "It does have an angle which is attached to something quite primal in girls. I guess people want it to define them, like 'I'm a Twilight fan.'… I think people really just like being part of a crowd. There's something just tremendously exciting about hyping yourself up to that level."
The April issue of Vanity Fair hits newsstands in New York and L.A. on Thursday, March 3, and nationally and on the iPad on Tuesday, March 8.
Source
VanityFair.com