Screencaps of Robert Pattinson during MTV First interview
Rob: "Hi, I'm gonna hang with my fanboy here, Josh."
Josh: "Yay meeeeeeee"
Rob: "It's a change of pace to have a fanboy..."
Josh: "Rob, look at me! I'm smoldering like you with a side of handporn!"
Rob: "No Josh, THIS is how you smolder. You do it right, you dont need the hand."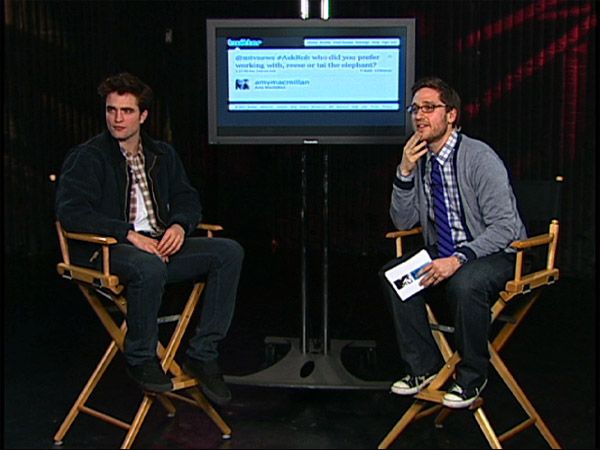 Rob: "Haha he can't smolder..."
Josh: "Hey! No need to mock me. Most men are just trying to find ways to win their women back from Robsession by copying your methods."
Rob: "Win them BACK?! Now you're delusional!"
Rob: "See this look? You don't forget this look when you're a woman. Men aren't winning their women back as long as I keep giving this look."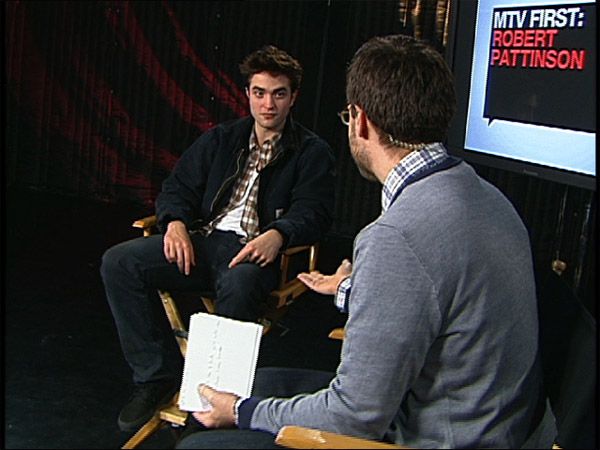 Rob: "Ya see...you need to realize what women want..."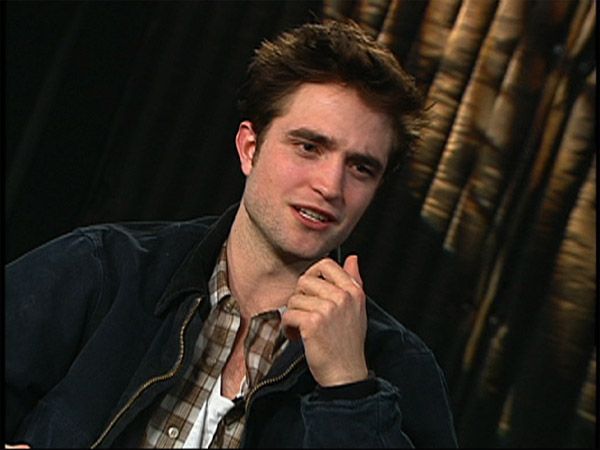 Rob: "Part of what they want is right here..."
Rob: "And right here..."
Rob: "But it's not all about the body..."
Rob: "You gotta give them the big, all teeth, laughs like this!"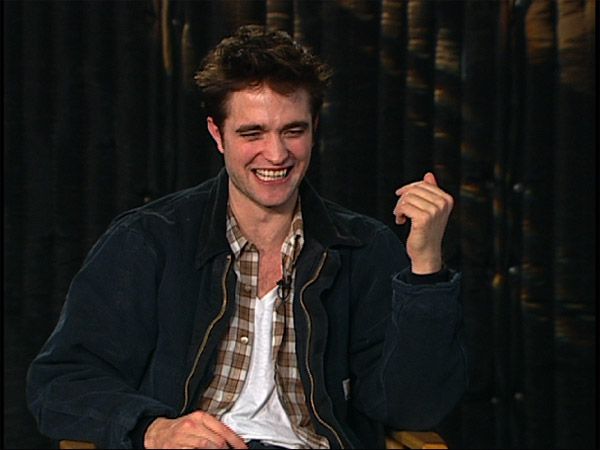 Rob: "Let's see....what else, what else...some jawporn..."
Rob: "Oh! And they do love a cocked brow with a smirk, Josh. Thank Edward Cullen for that."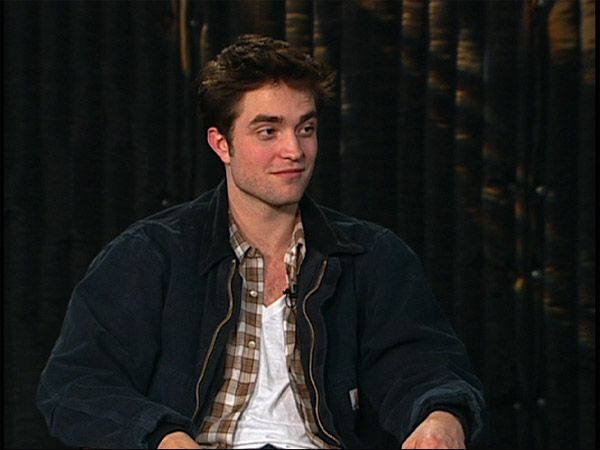 MTV