According to two reports Rob was at the afterparty looking like the hot hobo that we know he is.
There are no pics to prove it so it's just hearsay but have a read of the reports below the pic.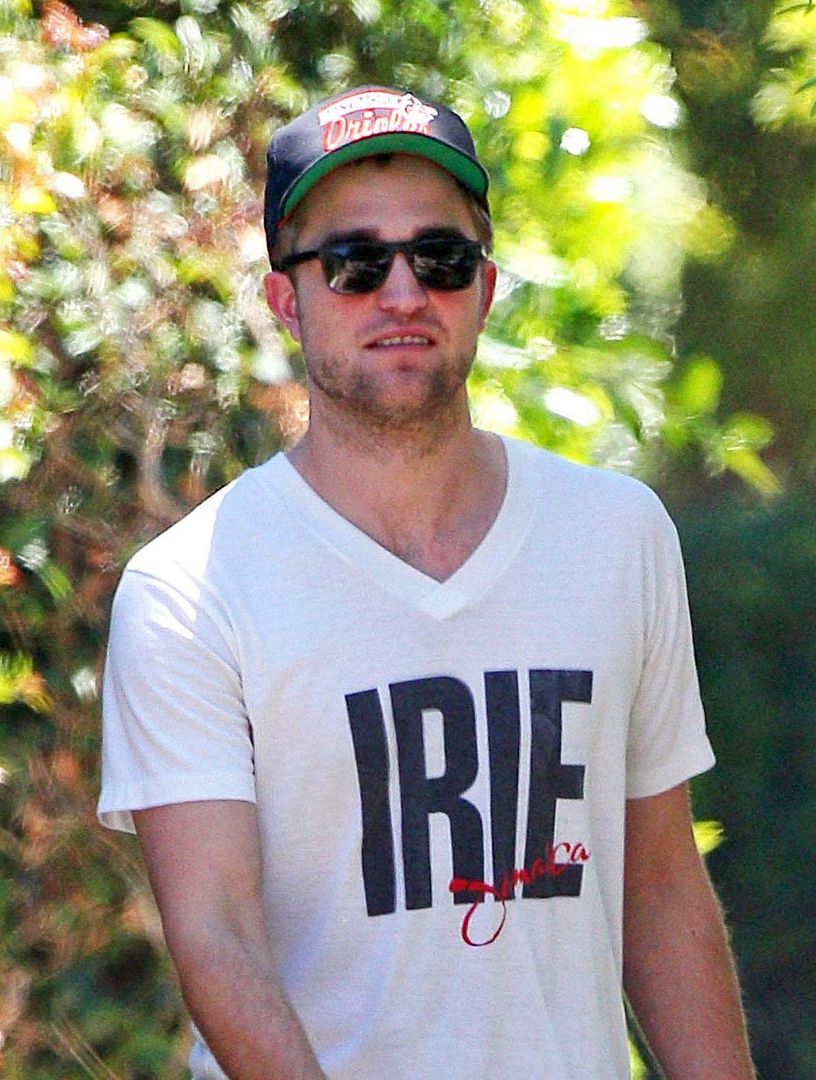 From
EOnline
Robert Pattinson didn't attend the Emmys, but he made a surprise appearance at an A-list afterparty.
While Kristen Stewart has been busy sitting front row at Fashion Week in London, Rob took the solo opportunity to hit Jimmy Fallon's Emmy bash last night in Hollywood.
Most VIP guests—Lea Michele, Amy Poehler, Tina Fey and Minka Kelly—came straight from the show and were dressed to the nines.
But not R.Pattz
(Kate: No because he doesn't need to dress up to look like a hot mess)
"He was wearing a baseball cap and street clothes hanging at the bar," a guest tells me. "No one even noticed he was there!"
(Kate: Well obviously someone did or we wouldn't be reading this LOL)
Rob spent most of his night chatting with an older gentleman and managed to avoid the cameras.
Other partygoers were eager to get into more comfortable attire too, and hit up the Havaianas flip flops station, which Jimmy personally requested.
From
celebuzz
The Emmy party to be at on Sunday night was thrown by last year's awards show host Jimmy Fallon. He held his bash at Trousdale in West Hollywood and brought out all of TV's finest…and Robert Pattinson, too!
A very grizzly Rob, wearing his standard baseball cap, jeans, and jacket was with two friends and grabbed a drink at the bar. A partygoer inside tells us this:
"Rob was really mellow, he mostly kept to himself and the two people he was with, but he definitely was not in party mode," says an insider.
Pattinson had dinner across the street before hitting Jimmy's shindig around midnight.
"He blended in and no one bothered him," says the insider adding Rob was super "low-key" at Jimmy's party. Probably just missing his girlfriend Kristen!