No Pic Left Behind: More *NEW* Pics Of Robert Pattinson & Co From The Teen Choice Awards
Rob sure knows how to drive the audience wild. I'd love to know who went home with the surf board. I see LOTS of hands on it!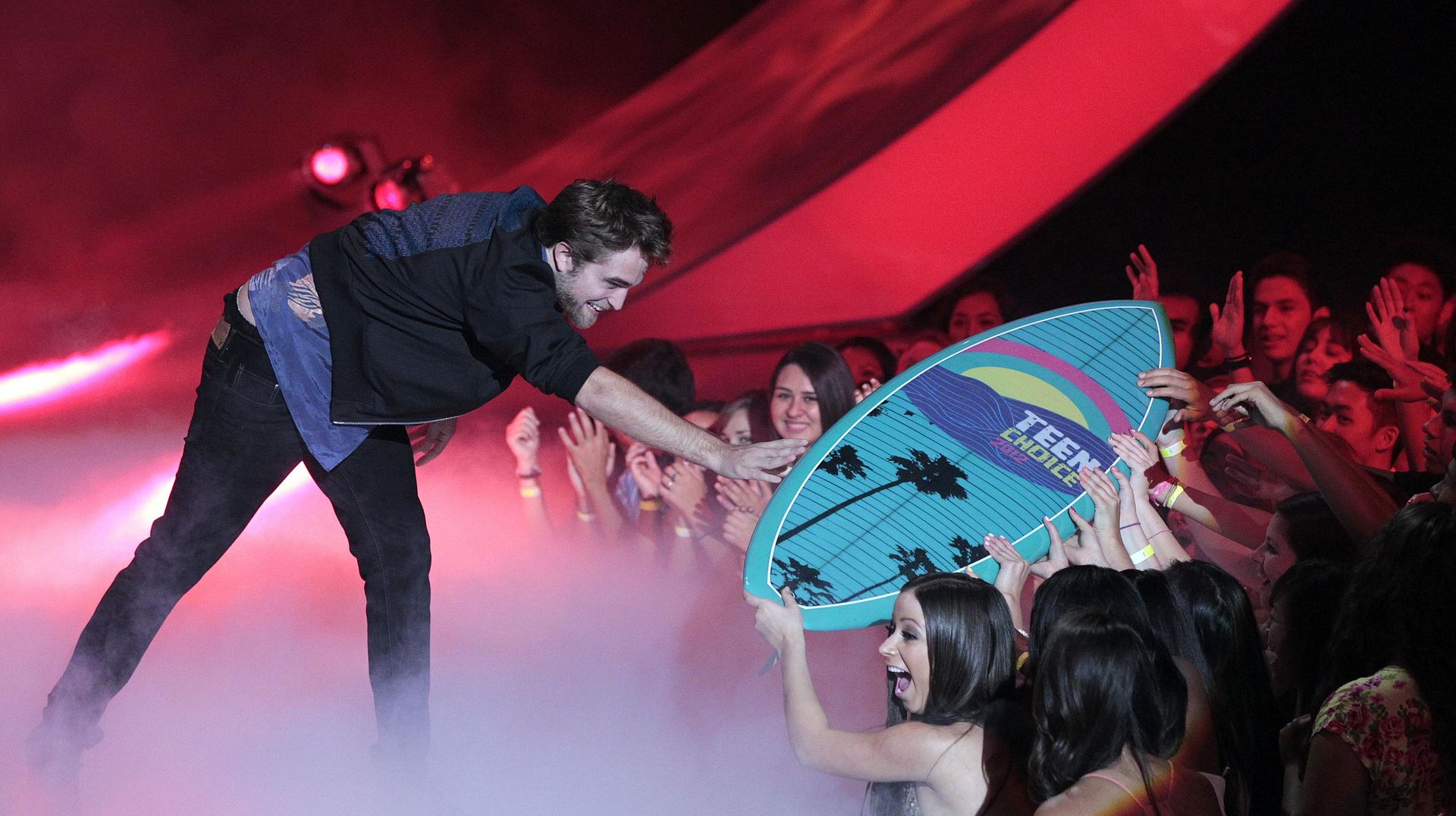 Kristen: I have to apologise for Rob's shirt guys.
Rob: Aaah Kristen, what are you talking about? Did you take a look at your jacket?
Taylor: I'm staying out of this! You can't go wrong with a brown leather jacket.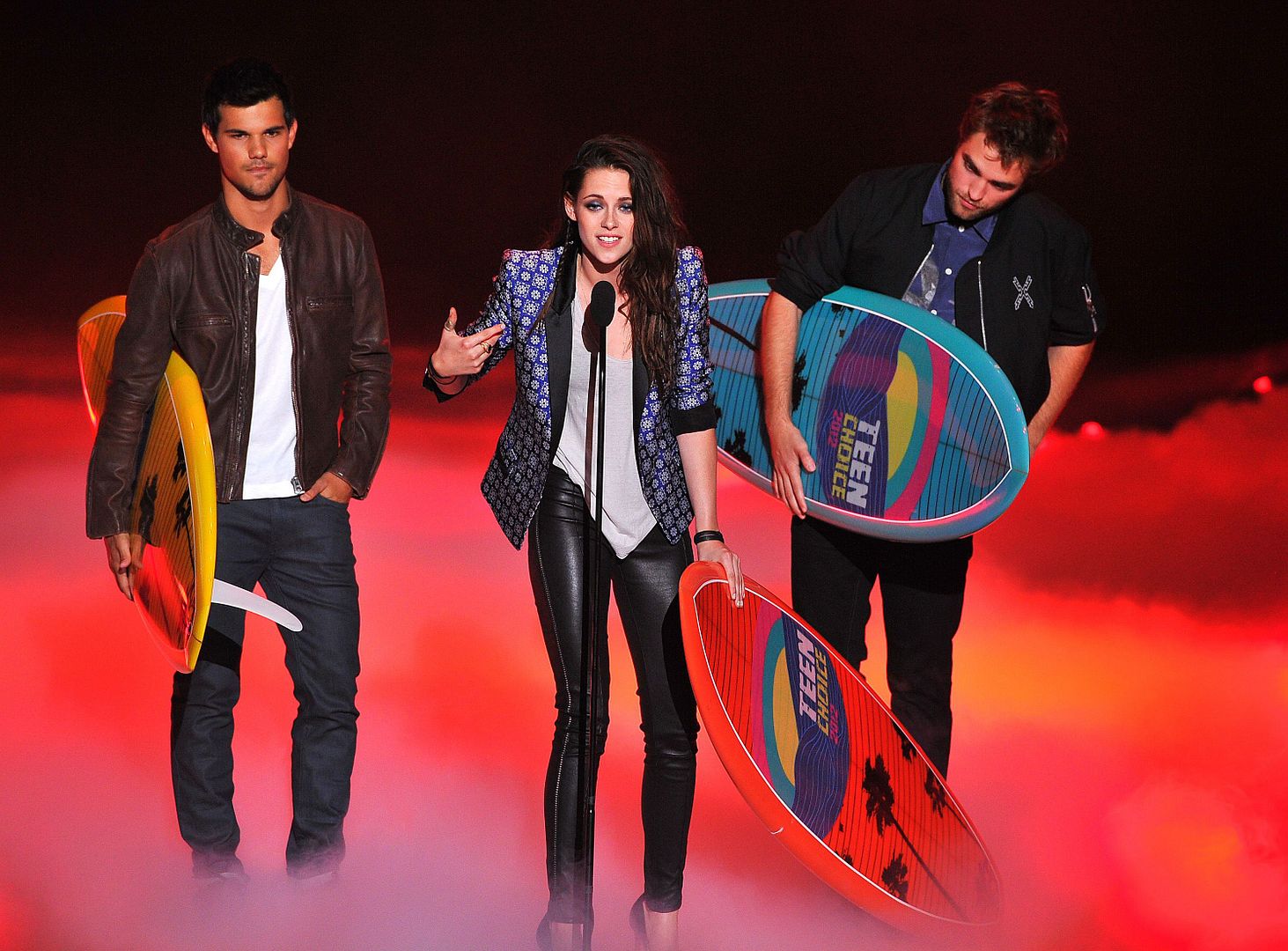 Everyone give their best smouldering look to the camera. Who's the winner?
Need we ask?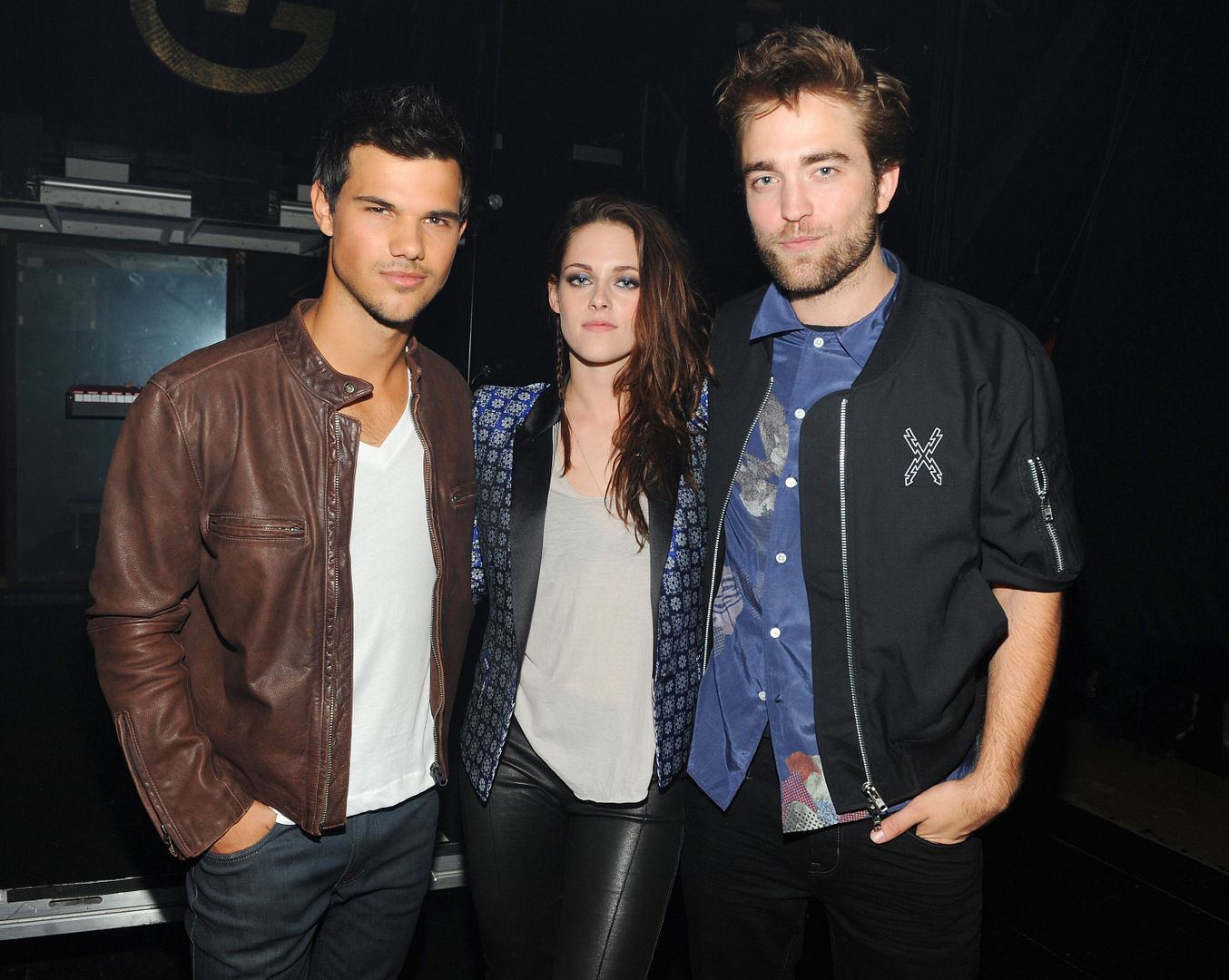 Click for HQ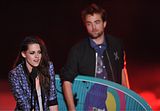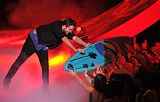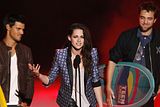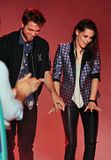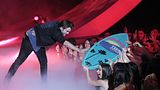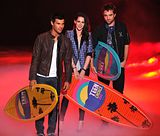 MORE After The Cut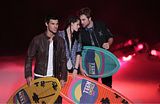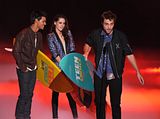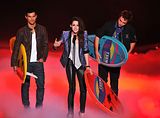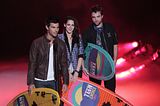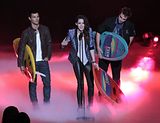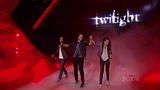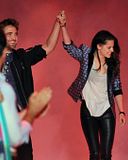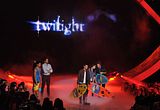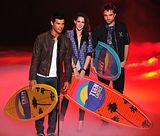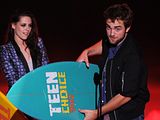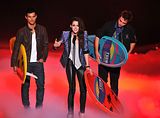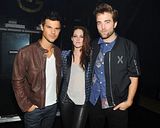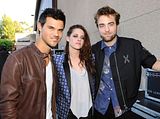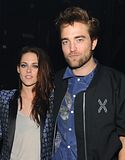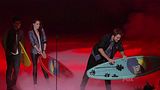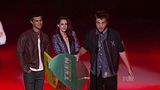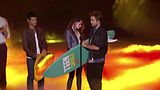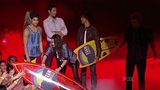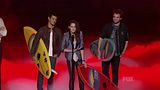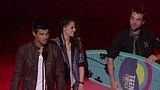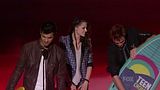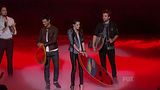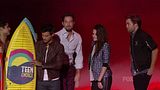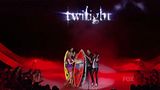 via
Source