People talking about Robert Pattinson: Katy Perry and Breaking Dawn's MyAnna Buring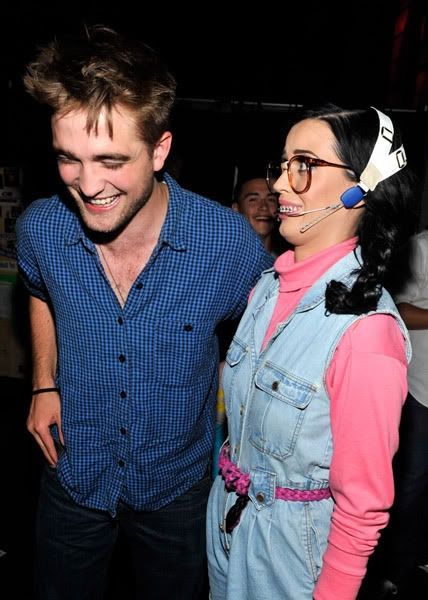 Excerpt from
TheHotHits
:
Katy was thrilled to be in Australia for the premiere of the film, but we had to ask her what it was like partying with Justin Bieber, Selena Gomez and Robert Pattinson after her LA screening.

She told thehothits.com, "There wasn't really any partying, cause when I party I party! I party like Andrew W K style, I crowd surf!"

"But no we were just hanging out, I love Selena and we have a lot of mutual friends and Justin's always been so nice to me and Robert somehow got stuck in all of this!"
Excerpt from
MSN
(UK):
Twilight's MyAnna Buring has said watching co-stars Robert Pattinson and Kristen Stewart deal with the spotlight has made her realise fame isn't always what it's cracked up to be.

The 27-year-old Swedish actress - who plays vampire Tanya in Breaking Dawn Parts 1 and 2 - is impressed with the way the actors, who are a real life couple, deal with the attention, but is pleased she doesn't get as much.

MyAnna said: "I've only had lovely experiences with fans but I think it must be crazy for the main group.

"They handle it with amazing grace, but if people actually experienced it I think they would think again about how cool it is, because it can be really tough."

The Kill List actress revealed working on the final instalment of the hit vampire franchise had been really exciting.

She said: "It's going to be big. Filming the final scenes was so epic. All the original characters and all the new vampires were there, it was just huge.

"One hundred actors on one set creates quite a special atmosphere, and you got a sense of what you were part of."
Via