UPDATE Added More Pics
Robert Pattinson & "Breaking Dawn" Cast At The Comic Con BD Panel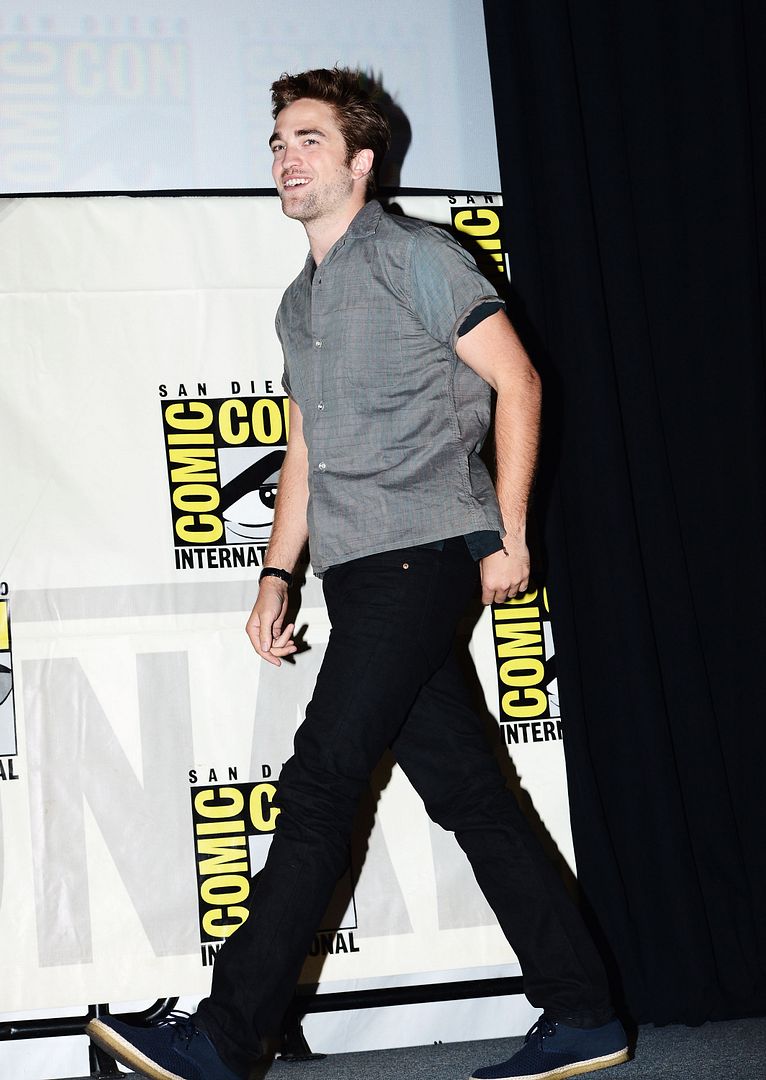 Click For HQ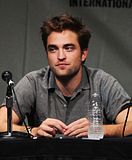 Fan Pics
Click For Larger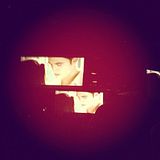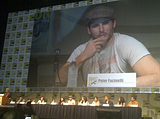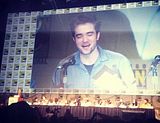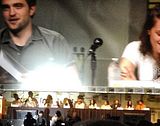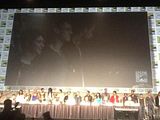 Source
/
Source
/
Source
/
Source
/
HQ Source
Tweets
@RobPattzNews Here we go, Comic Con talking ab fan killed, extending condolences for family.
@moviefone Taylor Lautner, Kristen Stewart AND Robert Pattinson come to the stage. ‪#SCREAMS‬ ‪#SDCC
"It's your turn now to break me" Edward to Bella via @taryder Says its the best Rob's looked!
@taryder: "I'm amazed. You ran away from human blood mid hunt" Edward to Bella
@taryder: "Jake, you really do stink!" Bella to Jacob. Edward handsy with his wife. "You guys really look great together" Jacob to E&B
@RobPattzNews BD Clip: dominant Bella, Bella feeding w/help of Edward, Bella and Jacob. SO GOOD!
Rob: "He's constantly been surprised by Bella in the last four movies, but he's even more surprised now" via
http://
bit.ly/M5rL4n
@RobPattzNews Another clip!!!!
Charlie sees Bella for the 1st time. "The Cullen's on screen. Helping Bella figure out her strength & how to act human"
The Cullen cast has joined on stage now
What villian would you dress up as? "I want to dress up as one of you guys. Wait, you're not villans what am I talking about." - Rob
"Next fan just asked about Midnight Sun. Stephenie Meyer joking Rob should write it" ~@taryder
@Team_Jack Rob-who do you want to dress up as at Comic Con? Anguished answer! (see 2nd pic above)
@NextMovie K.Stew would do Evil Queen cosplay if she ever came to Comic-Con for fun. R.Pattz would be Zod. "Kneel!!" ‪#SDCC
"It was amazing. I loved it. I'd never been to Brazil before. The extras, everyone in the city was enthusiastic." Rob asked about Brazil.
Kristen chimed in, "he learned some Portugese" via @taryder
@thefingergun rob just made a paper airplane out of his name tag and threw it to a fan lol
"Next fan just asked about Midnight Sun. Stephenie Meyer joking Rob should write it" via @taryder
Rob's advice to Edward: "Keep it in your pants," Robert laughs to much applause. via @comingsoonnet
"Sometimes I forget an audience is at this thing," laughing Rob says after his answer via @taryder
Rob says Woodstock is the concert he'd like to have gone to in the past via @taryder
@VH1Celebrity Robert Pattinson has great manners - standing for the new vamps being introduced. ‪#classy‬ ‪#BreakingDawn‬
After the cut is a full description of the 7 min clip that was shown.
If you don't want to get spoiled don't look
We start from the moment that Part I ends. Bella has just opened her eyes.
She sees everything. Tiny cracks in the walls. Dust in the air.
Edward.
She looks down at his hand and then at hers.
She sees the ring and moves to embrace him.
She's stronger than she thinks and he winces in pain.
"It's your turn to break me," he says.
He tells her she's beautiful and takes her to a mirror. She looks at her new eyes.
She wants to see her daughter, but Edward says that she needs to hunt first to get her strength.
We cut to them running through the woods. They're moving super-fast, but the world slows so we can see their perspective.
Again, Bella sees everything. Flowers in bloom. A spider spinning a web.
Bella leaps, gliding over a waterfall.
Edward tells her to listen. She hears owls. A chipmunk. Finally, a deer!
She moves in for the kill, but -- all of a sudden -- there's a mountain climber in the distance who cuts his hand.
Unable to control herself, she races, rapidly climing to rock to attack.
Edward won't let her attack the climber. He tells her that she's doing great and that even experienced vampires have trouble with resisting the smell of human blood.
She's angry, but stops her approach, jumping right off the mountain into the woods.
Deciding to go after the deer after all, she stalks her prey.
Just as she's about to attack, however, a mountain lion moves in.
She leaps, catching the mountain lion in mid-air and tearing it apart.
She takes its life instead, letting the deer run free.
Edward and Bella head back to the house. Jacob is there and comes out to greet them.
He tells her that her eyes are weird.
He mentions the baby and Bella asks, "Since when do you care about Renesmee?"
Edward and Jacob exchange an awkward look.
Bella smells Jacob and tells him that she finally realizes what everyone has been talking about: he really does stink.
He smiles and tells them that they're a beautiful couple.
Source