365 Days of Robert Pattinson: Jan. 26 ~ Best Magazine Cover

Kate and I are twins! And how can we not be? The cover is stunning. I'm sure several of you will pick it as well. Kat picked a cute cover and I can't wait to see what other covers you guys feel are the best.
Kate:
"Difficult choice but this photoshoot is an all time favourite of mine, so I'm going with this magazine cover"
Tink:
"
stands the test of time for me. i feel this is his most incredible cover. his intense sexstare in those eyes, the pout of his lips. the perfect scruff. the pensive brow. that unruly, thick, long hair. and donning a smart grey suit, crisp white shirt and black skinny tie. he is positively stunning and it was the first cover i ever saw of him after i read Twilight. a major catalyst of my ROBsession."
Kat:
"I have to pick this one for Best Magazine Cover because I love this pic."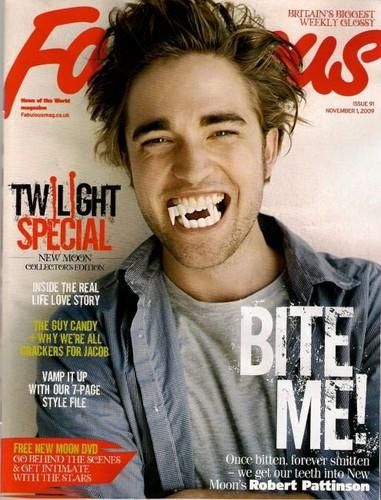 Click the thumbnail if you need to review the January calendar. If you missed the whole year, there's a link on the sidebar :)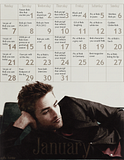 If you post your 365DoR links in the comments, give us time to approve them so the DR can see :)