365 Days of Robert Pattinson: Jan.30 ~ Fave Josh Interview

I have the strangest feeling that all 3 of us are going to pick the same thing ;-p
Let's see if I'm right!
Tink
"WELP. i love them all (WFE, Cosmopolis MTV First stand out) BUT…you know it was going to be this one…."
Kate
"I think this one is a given and will come as NO surprise to anyone that I'm choosing this interview. It will always have a place in my heart (along with Rob & Josh) If I had to choose second place it would be the "Cosmopolis" MTV First."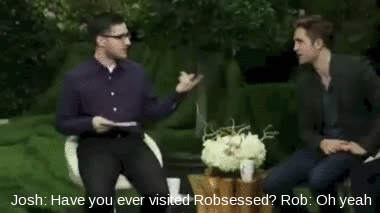 Kat
"I'm not looking at the blog b4 I pick, but I think I know what @EmeraldKate & @tinkrbe1l3 picked! This is mine!"
http://www.robsessedpattinson.com/2012/11/video-video-video-robert-pattinson.html
Click the thumbnail if you need to review the January calendar. If you missed the whole year, there's a link on the sidebar :)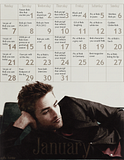 If you post your 365DoR links in the comments, give us time to approve them so the DR can see :)