NEW PIC: Robert Pattinson and Kristen Stewart with fans from New Years Eve
So tall and handsome! And with hair it looks like. It's funny how part of being a Rob fan is having Hair Watch discussions. LOL
Photo caption:
So Robert Pattinson and Kristen Steward went to my friends, mates restaurant on #NYE in London, only just told us :-(
The source also included an old pic he had of Rob. It was posted a long time ago but it might be new to many of you.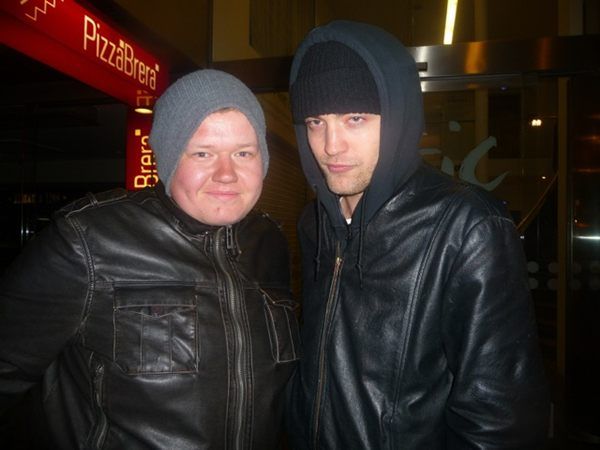 Photo caption:
while we are on the Robert Pattinson topic.... This is me and the man a couple years back :-) #drunk #Mattypop
Source
| Thanks S!