People Magazine Gave More Details About Robert Pattinson At The Globes Private AfterParty and apparently it involved Red Roses & Mac & Cheese
Check it out below........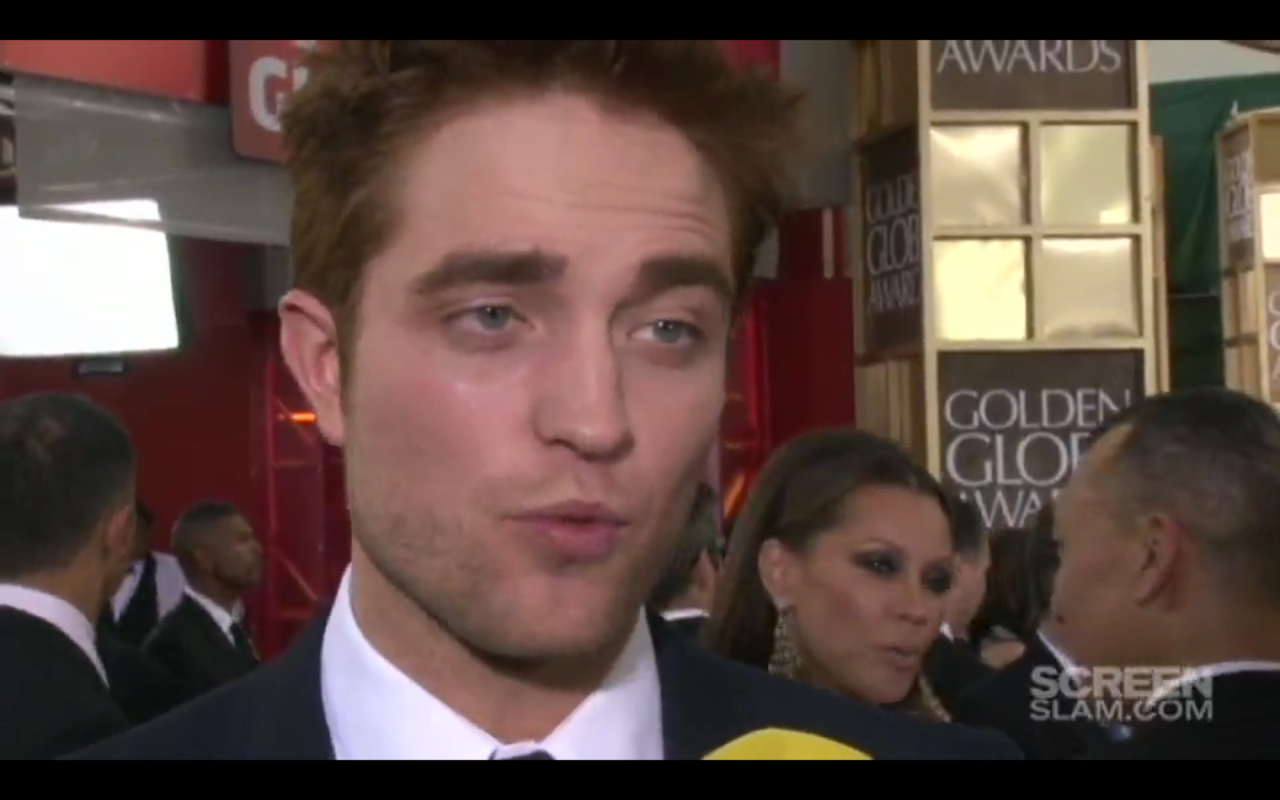 From
People.com
After Sunday's Golden Globes, West Hollywood's Soho House hosted a private afterparty, where co-hosts Tina Fey and Amy Poehler celebrated being the first female duo to ever host a major awards show.

Around midnight, the party began to move from the main bar to the outside bar. There, Robert Pattinson "held court and joked around with Tina Fey," an onlooker tells PEOPLE. "He presented her with a red rose."

As Baileys cocktails flowed, Fey and Poehler traded their gowns for more casual wear and mingled with guests including Aziz Ansari, Mad Men's Jon Hamm and girlfriend Jennifer Wesfeldt, Modern Family's Ty Burrell, Eric Stonestreet and Jesse Tyler Ferguson and Homeland's Damian Lewis.

While at the bash, Pattinson also chatted with Les Misérables star Eddie Redmayne, Rashida Jones and Ansari, who had something of his own to give to the Twilight star.

"Aziz tried to feed Rob some mac and cheese," the source says.

Later, Pattinson spent more time outside while waiting on Kristen Stewart's arrival. Although Pattinson was dressed in a suit, Stewart sported a more casual look, wearing jeans, a sweatshirt and backwards trucker hat.

"They hung around each other, but [they weren't] on top of each other," the source says.
Missed anything from the Golden Globes? Follow our link HERE to catch up!