Robert Pattinson Golden Globe After Party Goodies!
Rob's mixin' and minglin' at the Globes after parties! Some folks shared some pics with their tweets/instagrams. Lucky doesn't even cut it.
UPDATE:
CelebSightings
:
RIGHT NOW: JLO sits at Harvey's center table, but Robert Pattinson has a smoker friendly own private tent outside. #Globes (Sun 1033P)
taryder
:
And yes I saw Rob- he looks amazing. He has been hanging with his team #goldenglobes
hollypics
: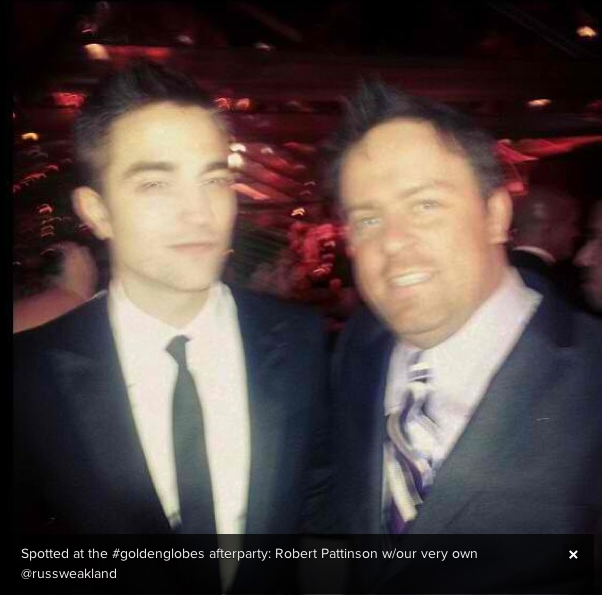 jaredeng
:
Oh just chillin w Robert Pattinson at the @WeinsteinFilms @moetusa @goldenglobes party. He said he rang in the new year in England with the usuals - friends he's known since forever.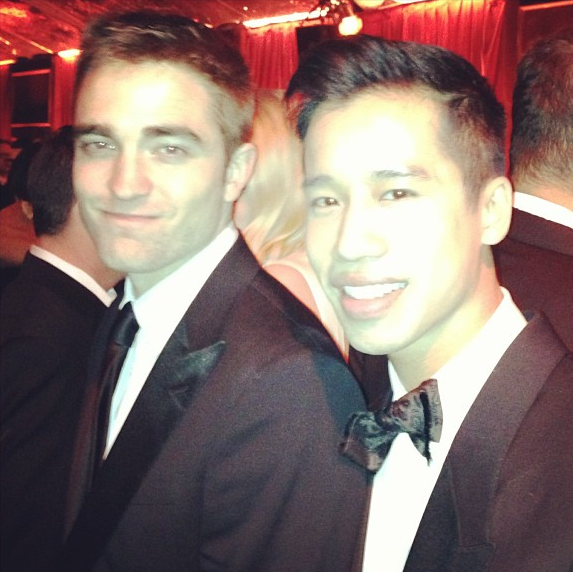 marcmalkin
:
Get ready to scream...it's Robert Pattinson at the Weinstein company party! @goldenglobes #eredcarpet
tedgibson
:
Yep that's who I am hanging out with #robertpattinson #peopleglobes xo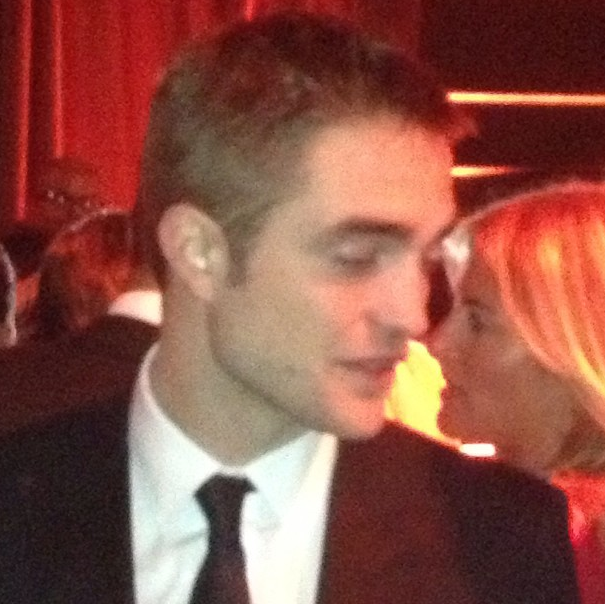 Entertainment Weekly
:
#GoldenGlobes after-parties: HBO! Jon Hamm downing food, Rob Pattinson by bar, winner Julianne Moore dancing @Solvej_Schou reporting
MattDonnelly
:
Just spotted #RobertPattinson at the Weinstein Co after party. Rob is with his manager + security guard. #GoldenGlobes #omginsider
marieclaire
:
Rpatz spotted @marieclaire / #goldenglobes afterparty. We love you Robert!
More odds and ends HERE!