The Odds & Ends Of Robert Pattinson At the Golden Globes 2013 Part Trois
More pics, more videos, more after party info...more more more on GoldenGlobeRob!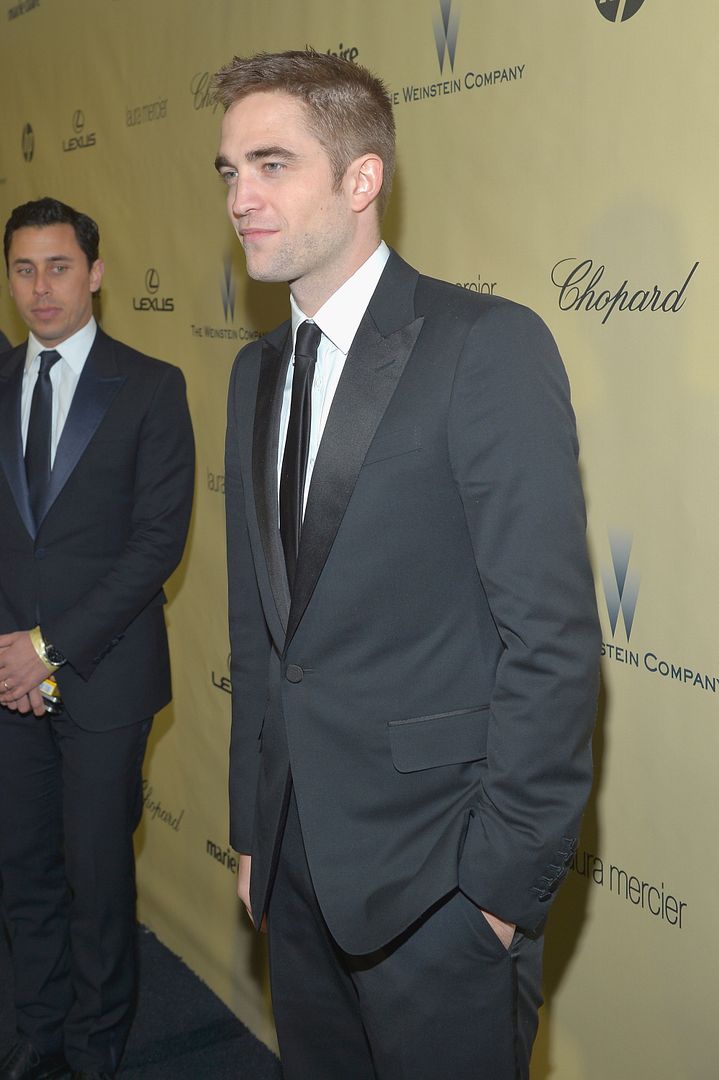 City News
snagged Rob for a quickie on the red carpet and he spilled what he missed most about Toronto. Cue the awwwws :)
E! named Rob
one of the most stylish men on the red carpet at the 70th Golden Globes (
"The Twilight star and Globe presenter looked deliciously handsome in one of his signature Gucci suits."
). They featured Rob on the front page among good company. :)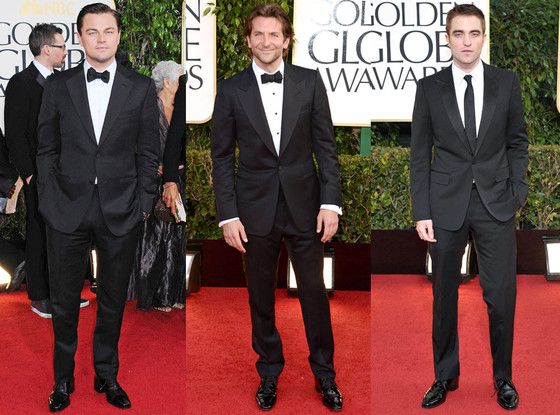 They also reported more on the parties.
E!
talked about the CAA after party at the Sunset Tower Hotel and Rob was among the many people dancing, as well as keeping those dancing feet at the Weinstein party:
J.Lo, who recently signed with CAA, and Smart took to the dance floor. "No one was dancing except them, but then within minutes, it was filled and everyone was dancing until 3 a.m." Among those dancing were Leonardo DiCaprio, Kate Hudson, Anne Hathaway, Jessica Alba and Lopez's longtime manager Benny Medina, among others. See the most stylish men of the Golden Globes Also there were George Clooney and Stacy Keibler, Jeremy Renner,

Robert Pattinson

, Amy Adams, Daniel Craig, Nicole Kidman, Keith Urban, Quentin Tarantino, Orlando Bloom, Miranda Kerr, Jessica Chastain, Sean "Diddy" Combs, Selena Gomez, Ashley Tisdale and Jane Fonda.
...
Over at The Weinstein Company soiree, where guests sipped Möet & Chandon champagne and DeLeón tequila and enjoyed Katsuya sushi and Sheila G's Original Brownie Brittle,

Pattinson was spotted dancing with Sienna Miller

while Leonardo DiCaprio enjoyed a Fatburger before hanging out with his Django Unchained costars Jamie Foxx, Christoph Waltz and Kerry Washington.
The Wrap
also reported on AfterPartyRob:
And the winner is...Weinstein. The "must-attend" party had head-turning pairings,

Robert Pattinson with his own tent,

Kobe Byrant and a "Best Picture" photo booth with a sorceror's lens that made everyone's complexion look like Dita Von Teese. (No this was not written by Stefan from "SNL".) The night ended with Jon Hamm in the middle of a dance circle at Soho House with Michelle Dockery, Seth Meyers and Kristen Wiig.
More videos and HQ pics (arriving, red carpet, after party) after the cut!
A ROBsessed reader did some ROBsessing for us and gave us some minute markers to watch out for in the opening monologue. From her email:
In the video, you can see Rob at the beginning of the show at 19 seconds - scroll over to the right in the pic below. You can also see him at 3:20 and 4:59, but he's big enough to spot yourselves, see below again for 7 min 1 sec. He's there also at 7:28 and 8:12.
She also included some screen caps with Rob's placement on the floor :)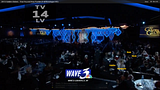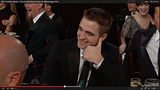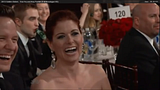 Arriving
Red Carpet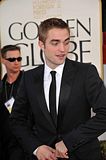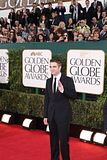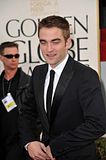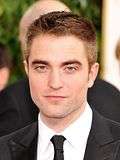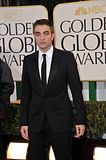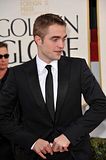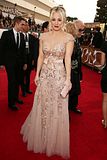 Inside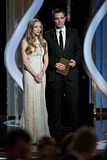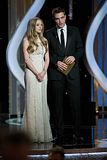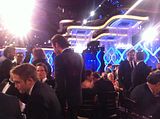 After Party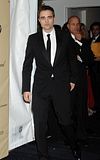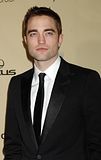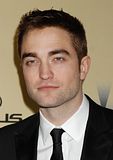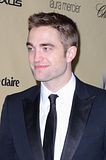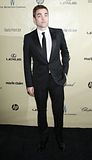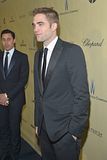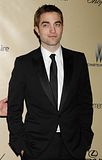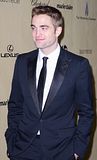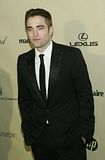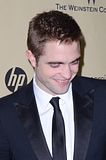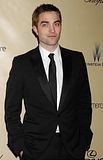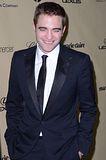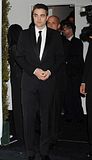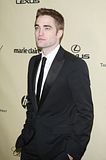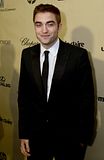 Missed anything from the Golden Globes? Follow our link HERE to catch up!
HQs:
Source