365 Days of Robert Pattinson: Feb.15 - Sex Scene
Is it getting hot in here or is it just me? I think I need some of that water from yesterday to help cool me down again.
Today's topic is "Sex Scene". Grab all your safety equipment ladies, you're going to need it.
Are we ready? Then let's begin.............
Tink
"This isn't my favorite sex scene or the one I think is best. I measure that against many factors. Cosmopolis wins. But that's doesnt mean I don't love ALL Rob's sex scenes and Bill Condon was a devil in disguise coming to kill us with the way he shot Rob's body in BD2. Good LAWD! Since higher quality gifs are popping up with the DVD release around the corner, while Cosmopolis is my fave, I can NOT get the Robward porn out of my mind. He is too sexy and beautiful to comprehend. Wish we had sound like Cosmopolis but I enjoyed the artistry. Beautiful Fiest song played over this scene and paired with the slow motion edits made it one of Rob's more sensual sex scenes. Mmmmmmmmmmmmmmm"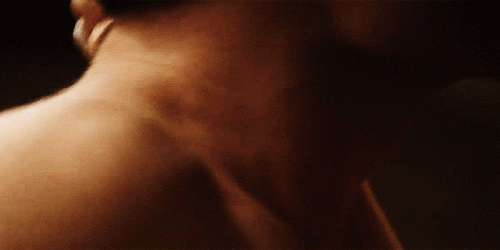 Kate
"Another difficult choice because I love ALL of Rob's sex scenes (obviously) He does them all SO, so well. So I'm going to go with the one I'm most looking forward to watching over and over again, SOON. This one took my breath away each time I saw it and was above and beyond what I expected it to be. The honeymoon gave us a taster of what was to come so I'm not sure WHY I was so surprised at this scene being so breathtaking but all the preparation in the world wouldn't have had me ready for the awesomeness that we received in BD2"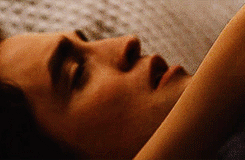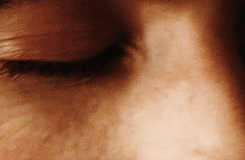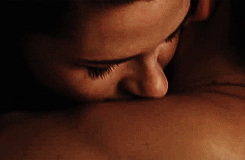 KAT
"OK, for Feb 15th #365DoR, I missed it… fav sex scene has to be from Remember Me"
Yeap I definitely need this
Oh no, I think that's making matters worse ;-} Off to the DR for me
Click the thumbnail if you need to review the February calendar. If you missed the whole year, there's a link on the sidebar :)
If you post your 365DoR links in the comments, give us time to approve them so the DR can see :)
NOTE
:
Clicking on the links posted in comments takes you away from our site where we no longer have control over your security. Click at your own risk.
The links will inevitably also include hotness overdoses, which is a whole other issue entirely!