UPDATE: Added Another pic from BTS (Rob on wires upsidedown) scroll to the bottom
*NEW* LQ Short, But Adorable BTS Vids From The Making Of "Breaking Dawn Part 2"
UPDATE: Added some GIF's of tumbling Rob ;-)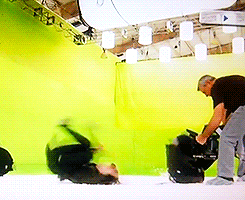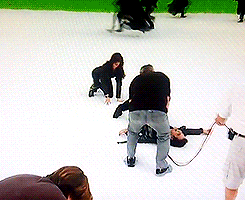 These vids are just too cute
!
I think the first one is my favourite out of the lot of them, poor Rob, he just can't do the tumble. His giggles are contagious & he ends up getting his stunt double to so it for him.
Wonky Rob at his BEST!
(The vids are a little bit slow to load so give them a couple of seconds)
Blink and you'll miss this one
There's that laugh again
And here are a couple of more caps from the vids too. If you missed the earlier ones, check them out
HERE
Thanks to
epnebellle
Gif
Source