365 Days of Robert Pattinson: July 22: ~ 1st Pic of Rob You Saw Today
What Rob brightened your Monday??
Kate:
"It's not a pic but a gif of Rob leaving the MTTS set the other day. This was the first thing I saw when I looked in my tumblr thanks to FiestyAngel"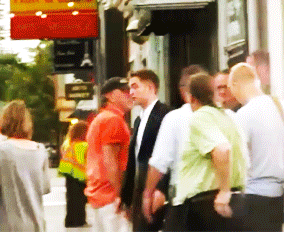 Tink:
"My cell home screen. It makes me sigh."
Kat:
Update when Kat posts!
If you post your 365DoR links in the comments, give us time to approve them so the DR can see :)
Click for HQ!