UPDATED: Added 3 more new pics!
UPDATED: Added another pic
NEW PICS: Robert Pattinson says Goodbye To Friends In Toronto
Rob hung out with Mia Wasikowska (
his co-star on Maps to the Stars
) Jesse Eisenberg & friends in Toronto last night.
It looks like they had a little wrap party for Rob.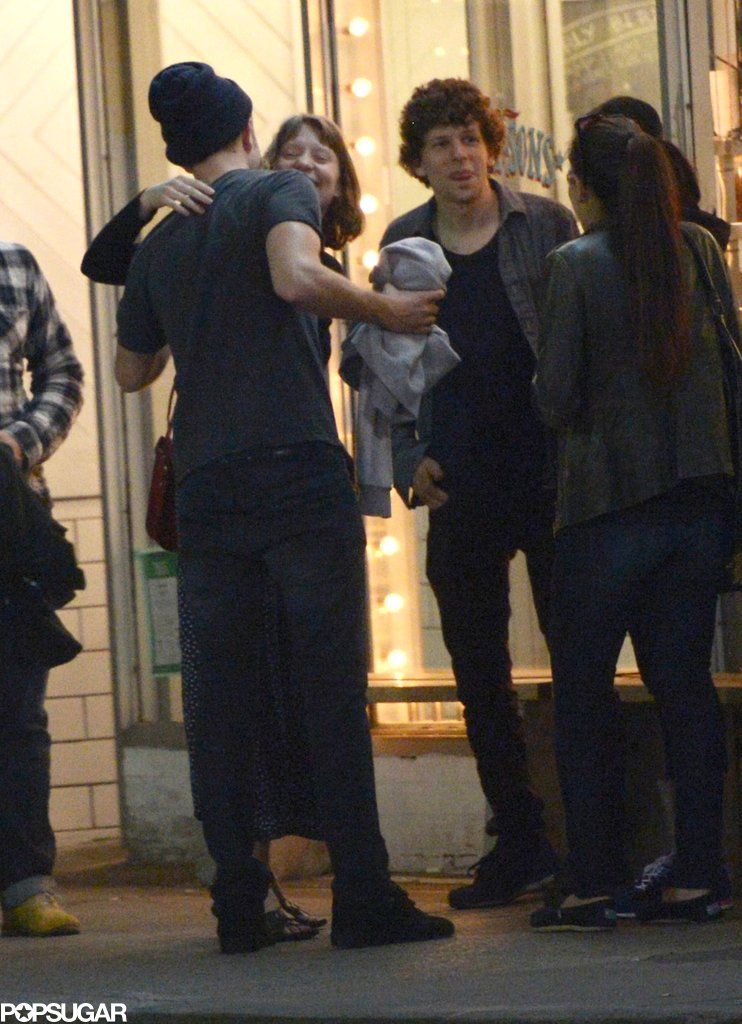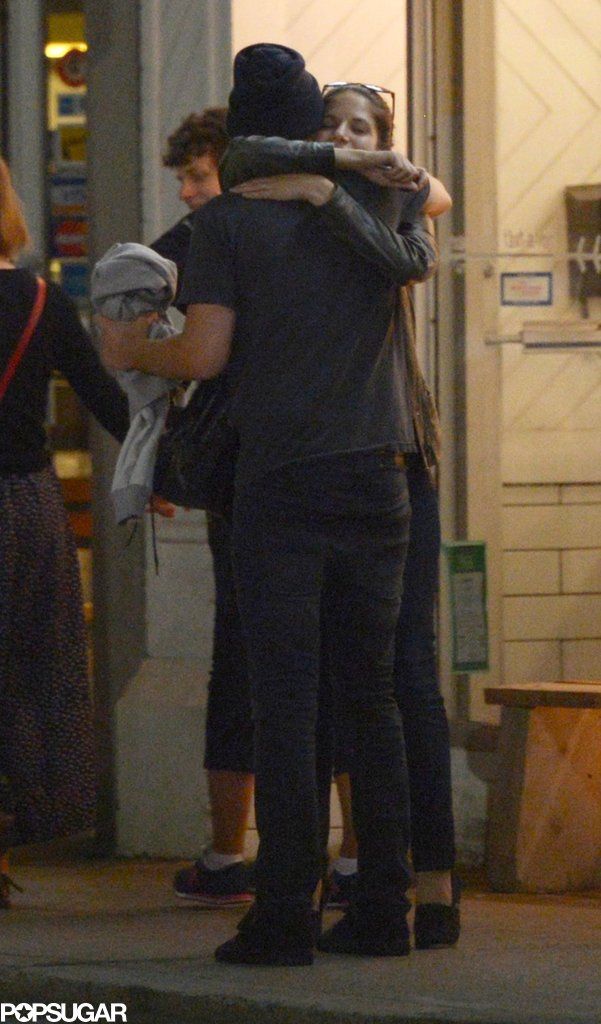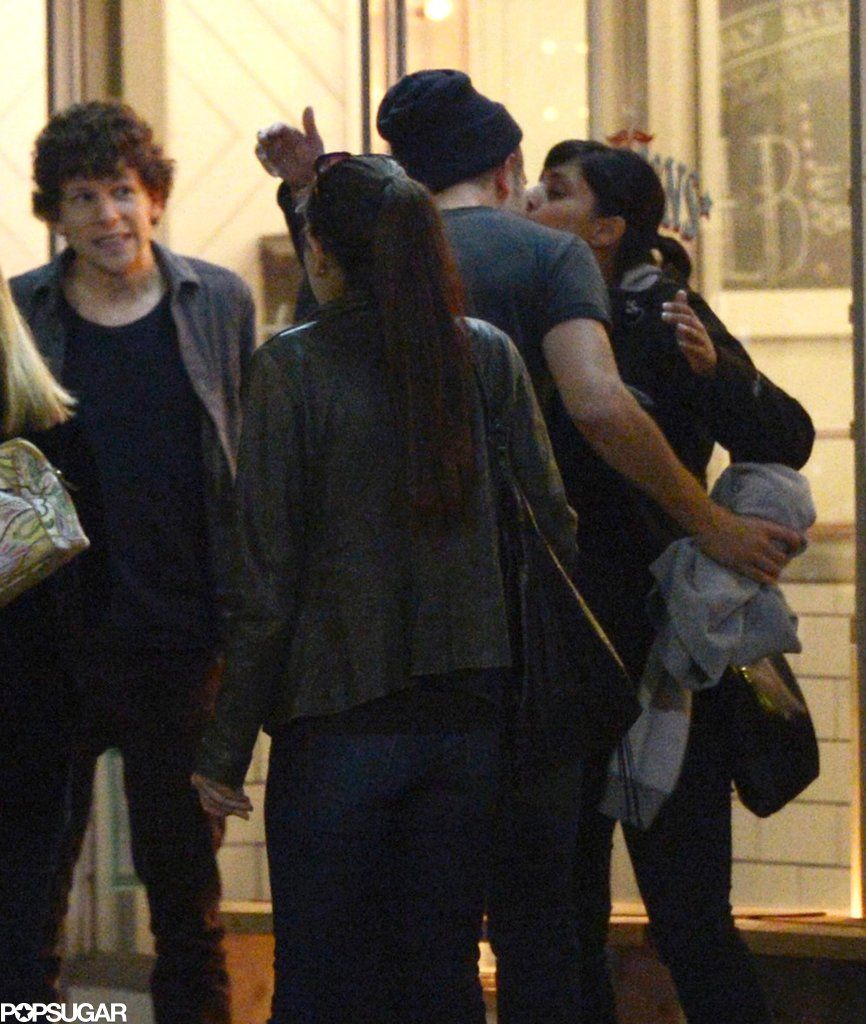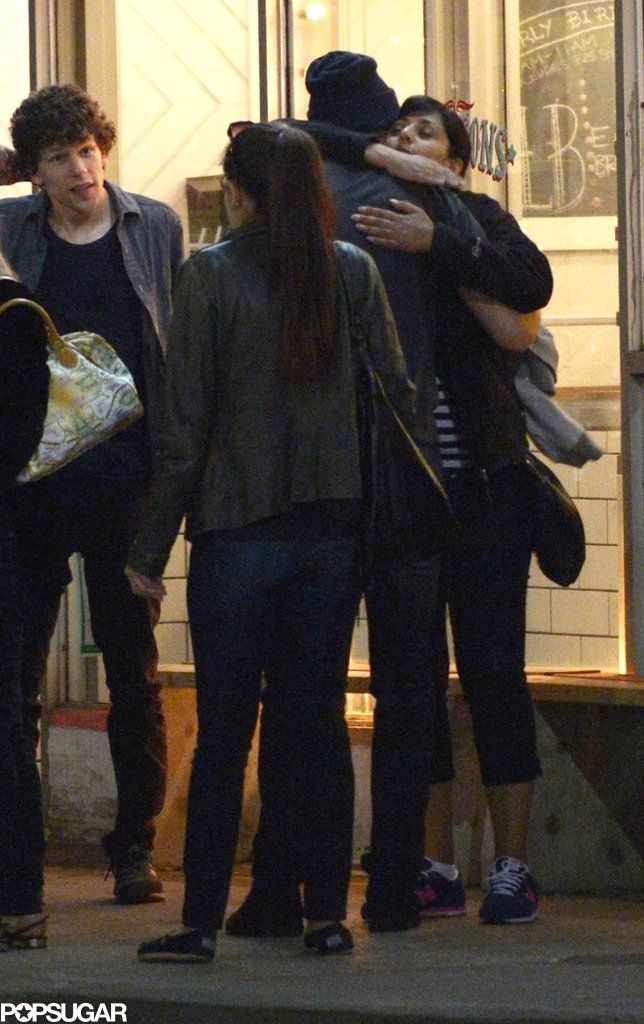 Rob gives the BEST hugs!
Source