NEW: Robert Pattinson Dior pictures that are going to kill you! Plus press introduction to DiorRob!
UPDATE
: Another picture added after the collage picture sets. Scroll down and look through ALL the lusciousness again if you can handle it.
Goodbye.
There are GEMS in these tiny ones - Rob and the woman in the snow, Rob and the woman in the pool, Rob by a roaring fire, Rob doing all kinds of sexy madness on a bed, Rob with the NYC skyline, Rob Rob Rob.
Don't skip over these!
UPDATE
: Another pic!
Controversial photographer Nan Goldin to shoot Rob #Pattinson for #Dior ad and on movie set. http://t.co/T6SdAUZ5JB http://t.co/6WxXsrMuYP
— Yves Bongarcon (@Whybee1) July 19, 2013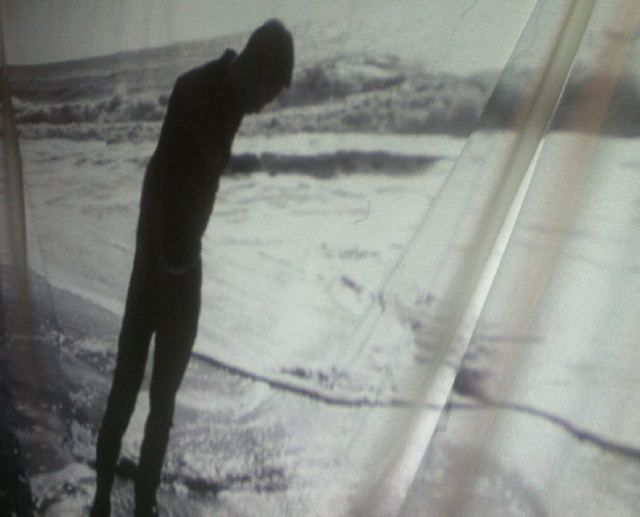 We've seen all these before but the quality is way better now!
The lucky lady. Look at her and grow green. After you read the write up below, this image makes sense...
Current status:
If you're still somehow functioning, press introduction after the cut....
This write up is poetry. Beautiful. An Ode to Rob as well.
Dior Homme
One Perfume, 1000 Lives
The Dior spirit was founded on a revolution. It's been so long and the excitement has lasted, ideas abound. Today Dior enters a new era. Essential transformations, avant-garde aesthetics. This is the soul of Dior, very much alive. Patently bold in the eyes of the world.
The Dior man is on the move, in unison. With forceful drive, compelling momentum. He is the mirror of his time, vivid and potent. His fragrance is timeless, unchanged, for he has worn it well and will do so still. Dior Homme is more than a fragrance, it has become an identity. Embodied today in images that are new, wild and free. Adamant and sexy.
Dior Homme came as a bolt from the blue, sparking shockwaves of change. Its virile floral notes and complex luminosity initially drew men looking to state their singularity. Then this ground-breaking fragrance opened a new avenue. Others recognised its seduction, its territory. Clear as day. Its revolutionary sillage inspired more in its wake, utterly seduced.
The surprise has ebbed, the strength of its signature remains. Bold as ever, its subtle seduction intact. Today men assert its masculine refinement and spirit. Naturally, without thinking. No longer surprised by such elegance.
Dior Homme still appeals and stuns. Ever pertinent, with new images to express its freedom. For men who want to walk the wire, live 1000 lives.
Dior Homme
Fast and Strong
Live free, fast and strong. Live 1000 lives but know that you only have one. Boldness is a heritage the Dior man sports with the breeziness of the modern male. Prince of all cities, he goes for trim luxury. He stands against conventions and rules. He saunters casually, like a conqueror, disarming you with his smile.
Cool and sophisticated, he invents a new way of being "male". Like a hero from the Actor's Studio. His cracks fall away in a peal of laughter, his sensuality throbs with his lust for life. Emotions running deep and true. Modern love and tender chaos. Love and discovery as the ultimate goals. Open to everything in his tireless exploration...
"Dream as if you'll live forever. Live as if you'll die today." -

James Dean
A Manifold Fragrance
Dior Homme. A composition that rocked the world, daring fresh boldness and surprise. An olfactory shock in true Dior style, changing habits and transcending norms. When Dior Homme was born, it imposed its difference. A virile sophistication, uncommonly subtle. Dior Homme dared and conquered. It launched a new direction.
Today we realise just how many interpretations this fragrance contains. A fragrance with 1000 faces, a stunning array of possibilities. A masculine Iris. The shock of opposites attracting.
A faintly animal Iris that expounds a sensual, sexy feel. Accompanied by Leather and Wood to re-orchestrate virile accords. Amber and Spices exude but do not invade, as though saying: "Follow me, it's up to you."
This sillage is not attention-seeking. It exists, openly different. The olfactory signature of a stylish allure. The casual charm of an utterly contemporary male figure. An attitude that shuns pretension, states sophistication.
Dior Homme is a lesson in boldness. It remains unique, yet intriguingly manifold.
"Dior Homme eschews every masculine cliché. It explores anew virility, immediate yet complex." -François Demachy
A dimly lit dressing room. Costumes scattered on the floor, sequins and feathers. She has stubbed out her cigarette and removes her make-up, peering at her reflection in the neon-lit mirror. Conceal the shadows, pile on smoky eyes and flaming red lips. Overdo it, wear a mask to make believe it's not really you, half-naked in this hopeless dive. A sharp intake of breath, she stops her handiwork... He could be there, just behind the door. Among the fumes of stale tobacco she catches the scent that she loved on his neck, a delicious blend of wood and flowers. Gentle but virile. Tender-hearted Narcissus. This fragrance is her life. Leading her a merry dance. "Little Bastard" or "Gentleman": she doesn't care. His signature is to do as he likes. She fixes her hair, a sad look on her face. Smoothes it listlessly, twists a few curls. Her heart isn't in it. The tears well. Suddenly, the sillage swells, she smells the scent of spices and lavender in a musk and amber embrace. Her head reels, giddy. He appears, out of nowhere. She smiles at him in the mirror. Life. Goes on.
Dior Homme Fragrance Collection
Dior Homme -

Wear Dior Homme like a tailored suit. This unique woody, aromatic signature trails in your wake. The surprising notes she loves to nuzzle at your neck. A sexy appeal, rigorous and sharp yet disarmingly casual. Feel effortlessly elegant. Sensual, supple and free.
Dior Homme Sport -

A convertible speeds along an empty beach. An outdoor fragrance that plays on perfect jeans and a sexy T-shirt, the perfect fit. Like a rush of freedom, on the road. The vibrant woody freshness of the sillage hooks you in.
Dior Homme Cologne - Clear and radical, it envelops with a musky citrus signature. Sheer elegance. The sillage states the casual charm of a classic white shirt. Unostentatious but stylish. Elegance in broad daylight: a fragrance for the skin, for you.
The Bottle
Clean, pure, masculine lines. A timeless, rigorous block, warmed by amber-coloured jus. A golden tone shining like an invitation, a call to sensuality. Inside, the black tube marks a territory of contrasts against the enveloping hue. Clear-cut transparency, structure and design. The elegance of pure sophistication.
Like the dual composition it holds, the Dior Homme bottle plays on two sensations: virile and refined. Dior's sartorial heritage is evident in its noble touch. Its beauty does not fade with time.
Ageless and classic. An object to have and hold, a lifelong companion.
Robert Pattinson
A Free Agent. An Icon.
Robert Pattinson is an actor in the limelight. Seductive and complex. The physical attraction is obvious, but only part of it. There's the talent, instantly felt. A magnetic presence, strikingly photogenic. A limpid gaze that leaves a searing impression. Intensity that reveals while deepening his inscrutability. Steeped in the mystery that sets screen legends apart.
Robert Pattinson is a rare breed of actor, the kind who naturally embodies the modern man. Today he gives off a sense of determination, effortlessly, with no pretence: intriguing seduction meets a desire for authenticity, intense and strong.
Robert Pattinson is an icon, the genuine article: he too has chosen to evolve as he pleases. Free to assert bold choices in his film roles. As the Dior man enters a new era, he embraces new artistic challenges. How could the two not meet?
Shot by Romain Gavras, he becomes a Dior man who defies preconceived ideas. Like his legendary precursors—Marlon Brando, James Dean, Paul Newman, Monty Clift—he embodies a certain idea of masculinity. Virility tinged with a vulnerability that makes all the difference, a sensitivity that becomes a strength.
He seems to be the obvious heir to all those who drove fast, loved furiously and lived by one rule: to be free, come what may.
And he reminds us that idols are inevitably extraordinary personalities with whom the camera falls in love. The elegance of his freedom has no limits...
1986: Born in London.
2001: Stage début with the Barnes Theatre Company.
2004: First role in Ring of the Nibelungs.
2005: Revealed in Harry Potter and the Goblet of Fire.
2008: Worldwide recognition with the first episode in the Twilight saga.
2010: Remember Me by Allen Coulter
2011: Water for Elephants by Francis Lawrence.
2012: The last episode in the Twilight Saga.
2012: Cosmopolis by David Cronenberg, which he presented last year at the Cannes Film Festival.
THE PHOTOS by Nan Goldin
An amber light caresses the faces. The flesh quivers, the eyes portray sheer seduction, laughter or melancholy. Robert Pattinson has become a Dior man, inviting her into his world. Nan Goldin casts her strong, singular gaze on a trip for modern lovers. Her unique snapshot style blends with out-and-out romanticism. The night wind breathes softly on their faces. Her freedom is visible, her art intact, her vision infinitely precious.
Nan Goldin and Dior, a rare encounter. Totally free.
THE FILM by Romain Gavras
A sequence of black and white images bathed in light. He appears: ideal, magnetic, charismatic. In tight close-ups, the lovers come close and touch. Drawn to each other's skin.
1000 lives to love, 1000 lives to live. Sexy.
The camera pulls back, captures their race, their embrace, their drive. It pulls up above him for a high-angle shot on the depth of his quest. The action speeds up, they gatecrash a kitsch ball, jostling the po-faced crowd with their brash youth. They dive into a swimming pool, fully clothed, to a muffled beat pumping in hypnotic slow-motion. A race along the beach revives the memory of legendary road movies. Poetry in motion. The camera curls around them, steals the laughter that reveals their radiant bliss. Tight editing invents a new space-time, forgets whether this is Paris or New York, winter or summer. The story is universal. Him, her, them... Modern Love.
Images of nimble, timeless elegance. Where the pleasure and emotion are patent. The finale goes for colour. Close up, eyes to camera. A film composed in free verse for a man with 1000 lives.
Dior Homme Eau De Toilette Natural Spray (50ml) $95
Dior Homme Eau De Toilette Natural Spray (100ml) $134
Available at all Dior Counters.
Source
|
Via