New/Old Pic Of Robert Pattinson & Nina Schubert At The Chakravarty Cup In 2006
So young but so handsome!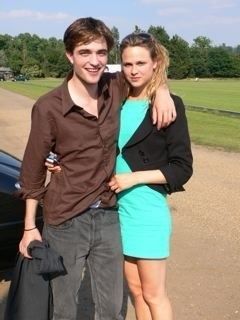 And just in case you wanted to know, The Chakravarty Cup is an annual polo match created to raise funds and awareness for selected charities. Started in 1997, it has now donated well over £1 million to various charities.
You can find out more about it
HERE
Source
Thanks to PJ for the tip!!