Robert Pattinson's upcoming films, Maps To The Stars & The Rover, continue to be most anticipated films!
Along with
Maps To The Stars
,
The Rover
has made some most anticipated lists for 2014 films, notably, the
Blackbook
list. I've been waiting for Part 2 of
The Playlist
list to come out because I suspected MTTS and
The Rover
to have a showing. And a showing they had!
The Rover
is ranked #11 out of 100 of the Most Anticipated Films of 2014:
11. "The Rover"
Synopsis: In a war-torn future beset by financial collapse, a man trudges across the Australian desert to locate his stolen car and secure the mysterious cargo found inside.
What You Need To Know: This is the first film for director David Michod since his riveting debut "Animal Kingdom." It's been described as an existential western, and it's being fronted by "Twilight" heartthrob Robert Pattinson. Michod is also re-teaming with "Animal Kingdom" co-star Guy Pearce, with the fairly ubiquitous Scoot McNairy onboard as well.
Why Is It Anticipated: "Animal Kingdom" was one of the most exciting debuts of the last few years. That picture captured the sweeping scope of early Michael Mann mixed with Werner Herzog's anthropological analysis of human behavior, crafting a debut that was both terrifying and utterly unforgettable. While he's taking things in a vaguely sci-fi direction here, Michod has promised that this will be a relatively grounded affair, a crime picture in the outback that could be indicative of a contemporary mashup of "Wake In Fright" (with the idea of an outsider stranded in the outback) and "Mad Max" (with its emphasis on vehicular action). We're particularly interested in how this takes place in the foreground of a financial collapse, and how close to modern day Michod wants to make it.
Release Date: A24 has it currently slated for TBD fall 2014.
Maps To The Stars
comes in at #15:
15. "Map To The Stars"
Synopsis: Details a twisted Hollywood family: successful self-help magnate Dr. Stafford Weiss and his wife Cristina, who manage the career of their burned-out child star kids Agatha and Benjie, and also come into the orbit of an aspiring actor and a movie star haunted by her dead mother.
What You Need To Know: This Hollywood-set tale, penned by novelist Bruce Wagner, has been in the works for close to a decade, and seems to have been something of a passion project for director David Cronenberg: it's come close to production more than once before, but eventually got before cameras last year. Seemingly closer to last film "Cosmopolis" than his more commercial work on something like "Eastern Promises," it's also home to the director's most promising cast in a long-time, with the returning Robert Pattinson and Sarah Gadon joined by John Cusack, Julianne Moore, Mia Wasikowska, Olivia Williams and perhaps most interestingly, Carrie Fisher, as 'Herself.'
Why Is It Anticipated: We can't say we were huge fans of Cronenberg's last couple of movies, but the idea of the Canadian legend turning his attention to biting the hand that feeds him is an immediately intriguing one, and doubly so when you start adding drug-addicted thirteen-year-old child actors, pyromania and ghosts of dead 1960s stars into the mix. There are a lot of strong actors here who seem particularly suited to working with Cronenberg (Moore, Williams, Wasikowska), and perhaps more than anything, we're delighted to see John Cusack in a movie that isn't a straight-to-VOD actioner that hadn't already been turned down by Nicolas Cage (with this film along with "Love and Mercy," we're hoping 2014 is Cusack's comeback year). Early pics here for what could be another "Cosmopolis," oblique and chilly, but we've got our fingers crossed for something more satisfying.
Release Date: Said to be aiming for Cannes, though Venice or TIFF might be options too.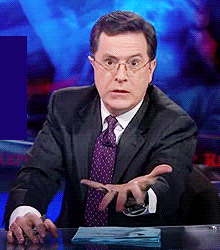 A couple more mentions for
The Rover
on sites we frequent:
Buzzfeed
named
The Rover
a film to look forward to in 2014:
Not much is known about The Rover except its release date (2014), the stars involved (Guy Pearce, Robert Pattinson,) and a thin synopsis. So far, we know that Pearce and Pattinson are forced to work together to find a stolen car. Hopefully there will be a trailer soon! This aside, everything points to a great film.
The Film Stage
listed
The Rover
as one of the enticing films on A24's slate for 2014.