UPDATE 3 & 4: Added More HOT HQ's & MQ's Added Below
UPDATE 2: Added MQ Pics below
UPDATE 1: MORE Pics added below and now all pics in HQ
NEW PICS: Robert Pattinson, Tom Sturridge & Sam Bradley Heat Up New York (August 25th)
MR PATTINSON You Are NOT Playing FAIR & you KNOW it!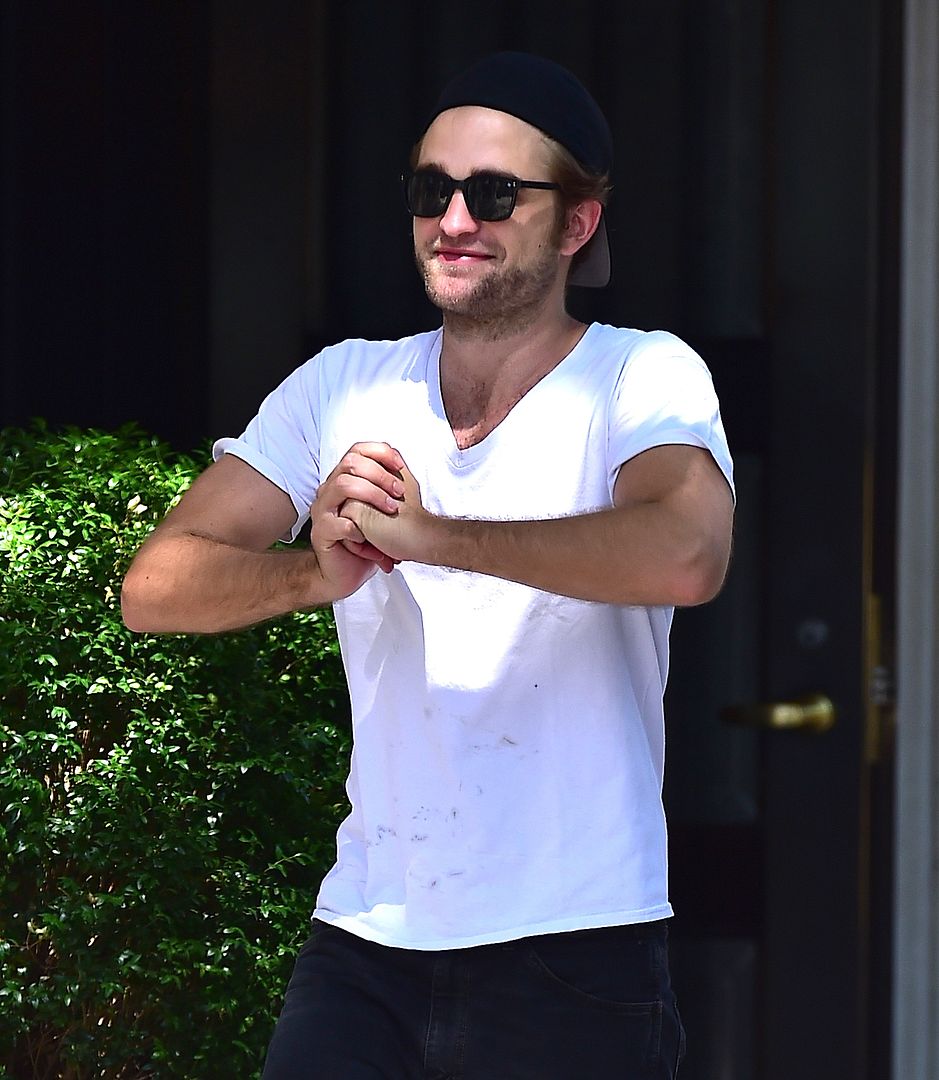 There should be a law passed that from now on Robert Pattinson should only wear V Neck White tees. All in favour raise your hand. Look, even Rob agrees!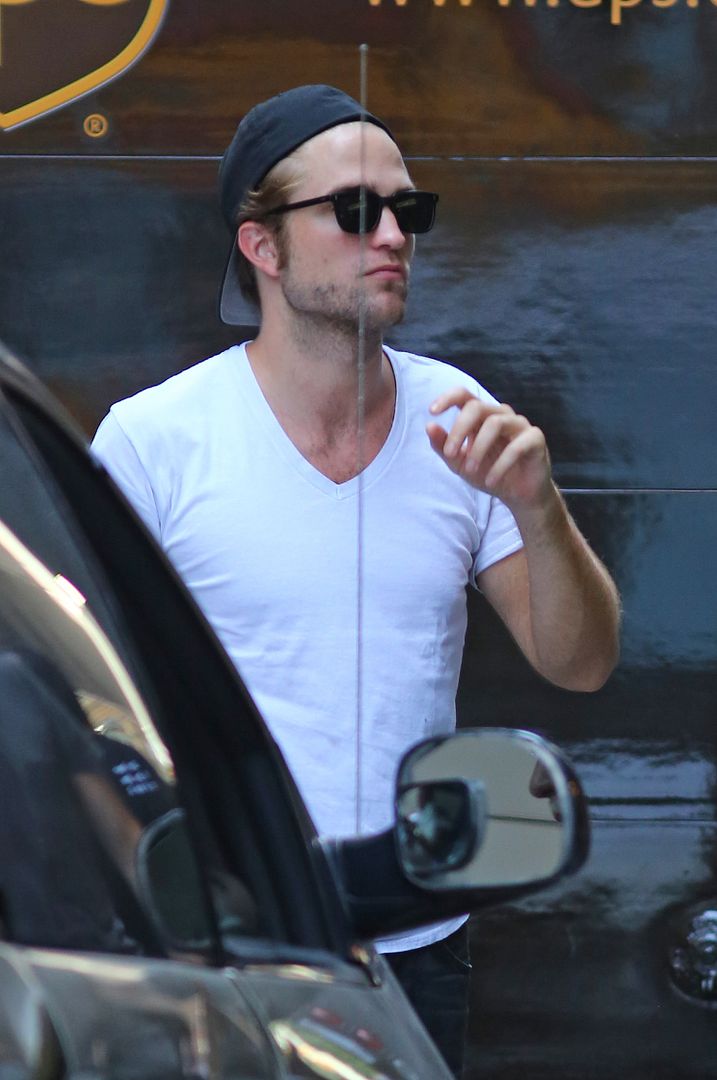 Wonky Rob is BACK!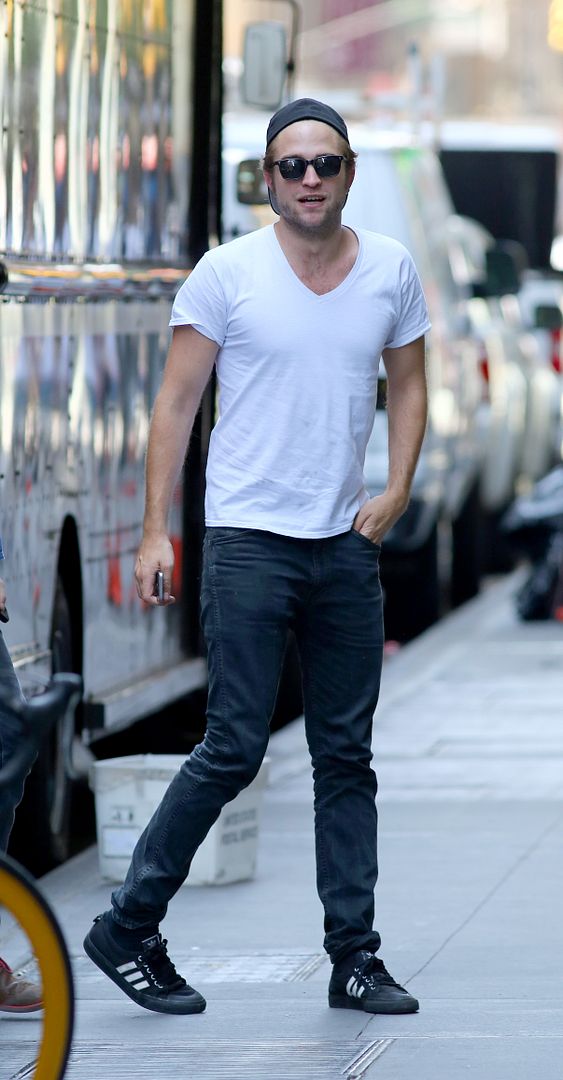 Click for HQ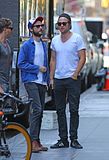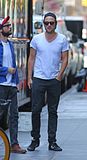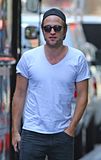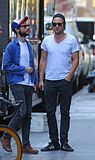 LOADS MORE PICS AFTER THE CUT
UPDATE 3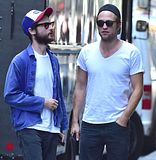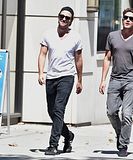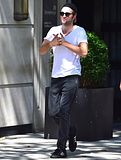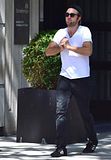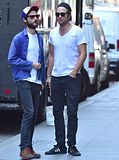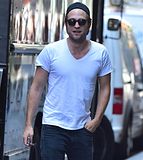 UPDATE 2
Click for MQ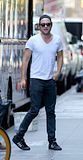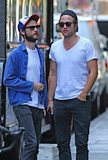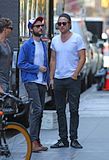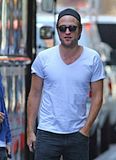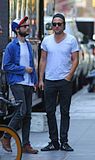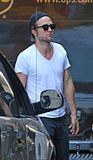 UPDATE 4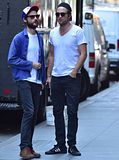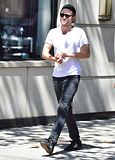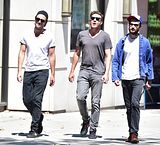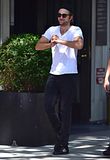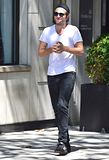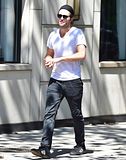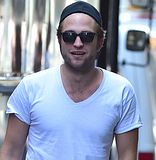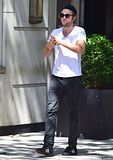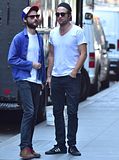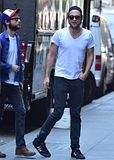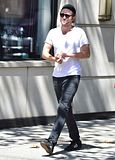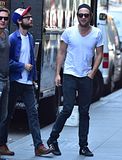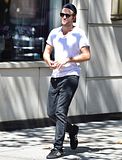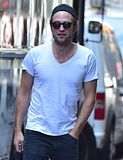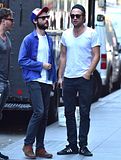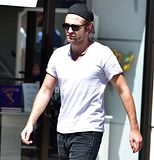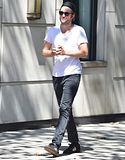 From
Just Jared
:
Robert Pattinson wears a simple white tee while roaming around the city streets on Monday afternoon (August 25) in New York City.
The 28-year-old actor was joined by his good friend Tom Sturridge while enjoying his day in the Big Apple. Love seeing them together!
HQ
Source
/
Source
/ MQ
Source
/
Source