ROBsessed Giveaway: Enter to win CHAYSING DREAMS for our Fiction Friday!
Did all the UK/Ireland ROBsessors get to see
The Rover
today?
Are you seeing every showing, all this weekend???
Good. I know that answer is yes. If ROBsession was easy, everyone would do it. ;)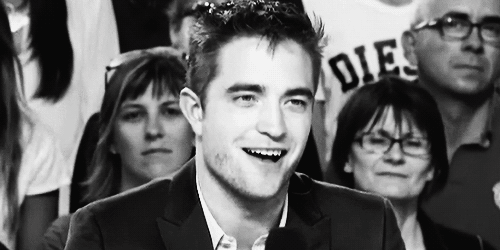 Our giveaway for this week is a two-parter. A long time reader and Rob fan,
Jalpa Williby
, has written two novels, CHAYSING DREAMS and CHAYSING MEMORIES. Jalpa has a great bio and it makes you smile to see she chased HER dreams and succeeded in reaching them:
Jalpa Williby immigrated to the United States at the age of eight. Faced with many obstacles in the "new country", including learning English, Williby pushed herself to overcome all of the challenges. A voracious reader, Williby's adolescence was marked by a promising academic career. After graduating with a Bachelors of Science from the University of Illinois, Williby went on to earn Masters in Physical Therapy from Northwestern University. Her passion for helping her patients led her to a specialty in neuroscience, focusing on children and adults with neurological impairments. Juggling her time as a wife, a mother, and working full-time, her love for books never subsided.
Some of her favorite books have been the Twilight Series, The Hunger Games Series, and A Thousand Splendid Suns. Never the one to shy away from any challenges, Williby's most recent endeavor is to conquer the literary world. Williby's debut novel, Chaysing Dreams, has been successful and has received multiple five star reviews from Readers' Favorite, earning the five star seal. Chaysing Dreams also is a finalist for Readers' Favorite International Book Awards in three different categories. Williby recently released the highly anticipated sequel, Chaysing Memories, which received multiple five star reviews from Readers' Favorite. The sequel also is a finalist for Readers' Favorite International Book Awards in two different categories. With both novels being Amazon best sellers, Williby is now feverishly working on the final installment of the Chaysing Trilogy.
For the giveaway this week, we have CHAYSING DREAMS, print and PDF versions, for 2 winners.
Synopsis: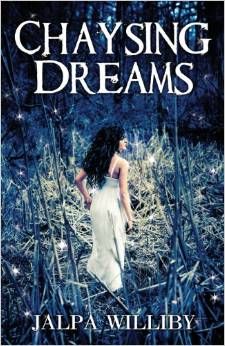 LIFE... SECRECY, DECEIT, DANGER... NO, NO! RUN, ESCAPE! As long as Tess can remember, she has always had the same nightmares, where the girl is running for her life with an unknown force chasing her. Each time, right before the girl is caught, Tess awakens, shaken with fear and confusion. Who is the girl? What do these dreams mean? Getting through the growing pains of high school with her best friends Jack and Kylie, and then being accepted into her dream college, Tess is excited to start her life of independence. There, she meets the mysterious trainer and mentor, Chris, and she instantly feels a strong connection with him. Unfortunately, he wants nothing to do with her. Although Chris continues to give her the cold shoulder, his overprotectiveness and the occasional slips of sensitivity confuse her. The more Tess tries to connect the missing pieces of her life, the more obscure her past and future appear. To make matters worse, she realizes she has fallen hard for a man who may be her worst enemy. She is unexpectedly exposed to a world of deceit and danger, causing her to be running for her life. Can Tess escape and save not only herself, but also her loved ones? Or, will she be caught, leaving her no choice but to face her worst nightmare? Chaysing Dreams is the ultimate love story, full of suspense, friendship, betrayal, tragedy, and sacrifice. In this epic tale, you will laugh and cry with Tess - a story full of twists and turns, keeping you guessing until the end.
Next week, we'll share an interview with Jalpa about her stories, some teasers and giveaway CHAYSING MEMORIES!
Giveaway guidelines:
You only have to click a button, which you'll see when you enter. Tweeting the giveaway and liking the author's Facebook through Rafflecopter is optional but gives you more chances to win.
Giveaway is US & worldwide!
You MUST enter using Rafflecopter or your entry will not be counted

You can enter once a day, everyday, until the closing date - Friday, Aug. 22nd

There will be

2 winners

- the print novel will go to a winner in the US and the PDF will be given to a worldwide winner.
Winners will be chosen by random.org and announced on or after Aug. 22nd
Good luck!!!
a Rafflecopter giveaway
See the winner of our The Rover giveaway under the cut!
Who is the lucky winner of 2 character posters (Rey and Eric) and the PDF of The Rover script??
a Rafflecopter giveaway
Congrats Carol!!! We'll be emailing you for your mailing address. Now UK & Ireland, go out and see The Rover!
If you want to purchase any of the latest books featured in this post, click the Amazon links to buy now!