NEW FAN PICS: Robert Pattinson On His Way To London, Home For The Holidays
A lucky fan happened to be on the same flight as Rob yesterday and snapped a couple of pics.
I spy a head of hair that looks very familiar beside Rob on the plane ;)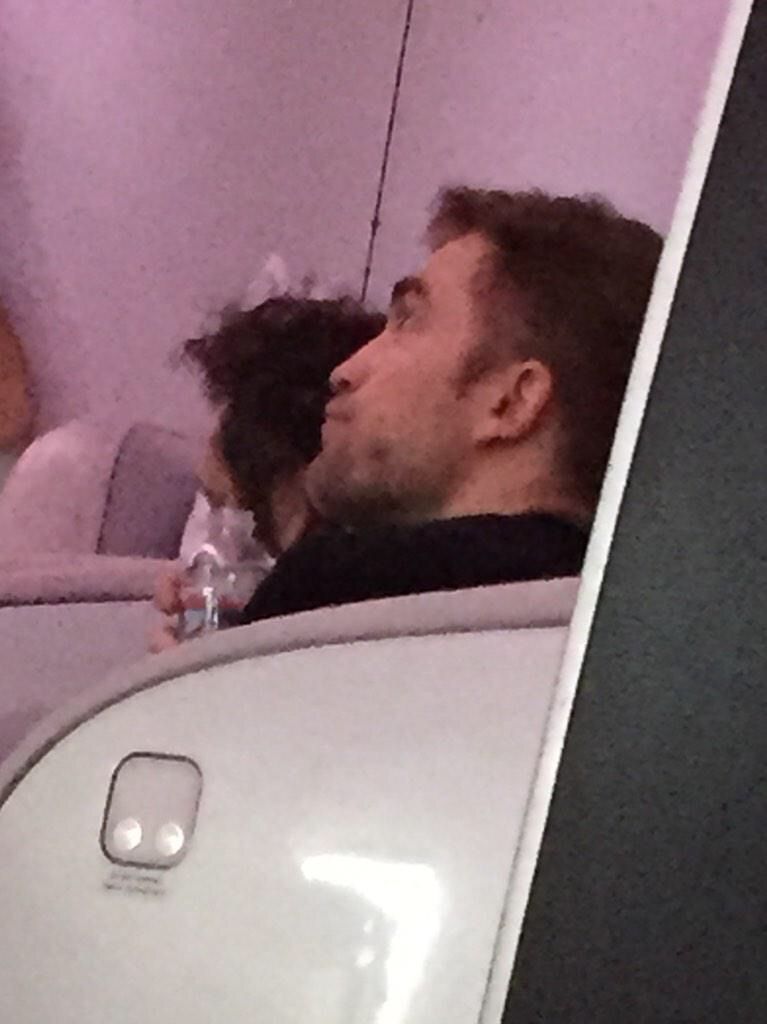 Rob's flight landed earlier this morning so we hope he's having a god time at home for the holidays.
If only it could have been last weekend when I was in London. Oh well it was nice to spend some time in his hometown and
I got to see DiorRob at Heathrow
;)
Source
Thanks Nancy, Pj & Flavia!