I think NO he definitely should not...
Hello my name is
Gozde
, I'm addicted to
Twitter
and it's evil! And you know the 1 time he tweeted all hell broke loose...
(here
and
here
)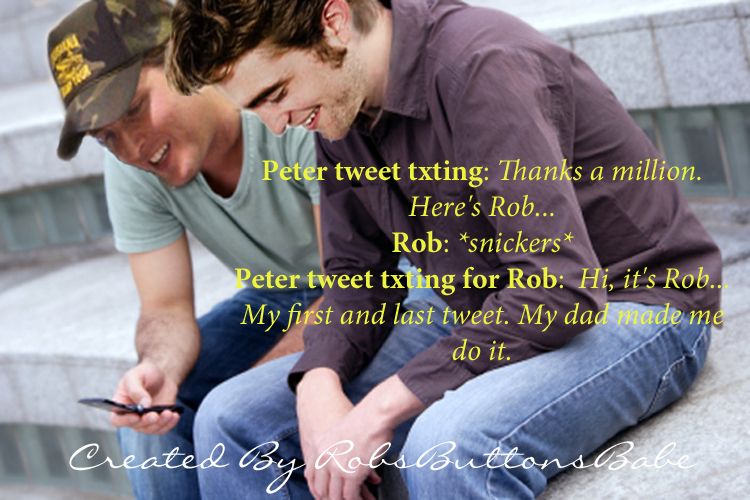 PopEater
doesn't agree. Robert Pattinson is #1 on their "Ten Celebs Who Need to Join Twitter" List:
1. Robert Pattinson
- We're well aware that Rob is completely against joining Twitter, but we want to know what he and Kristen Stewart really talk about. "@KStewart Did we get married last night? Just checking .. 3 tabloids think so. Ha!" or "Did you see those fans?! When did we get famous?" And of course, he'd probably tweet about his love life. "Girls only love Edward. :( "
What do YOU think?
Thanks to
RobsButtonsBabe
for making the manip and to
Spunk Ransom
for the tip :)