Robert Pattinson was rumored to be out and about in the valley (Los Angeles) last night.
We know how tweets can be but here's another one that backs up the valley sighting: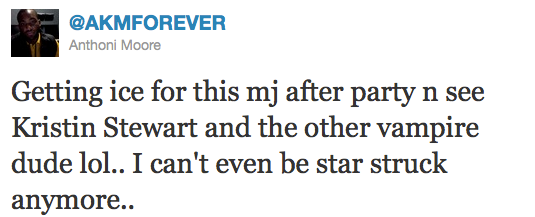 That would be KristEn Stewart and vampire dude would be Rob. You think he'll be elephant dude in April?
AKMFOREVER goes on in his twitter feed
to say he spotted the pair in a grocery store in Sherman Oaks (the valley) with a bodyguard.
Wonder what they bought. Water perhaps? So they aren't dehydrated like us?? Take it with a grain of salt or let your imagination run wild. Dehydration allows us to be delusional and any ideas you come up with for the grocery list, I approve.
via
Robstenation