Well ok not the real Robert Pattinson, that would be a bit too much to ask for, don't you think?
But you can get you hands on these cute cards and stickers at Party City
online
or in the
store
They come in a pack of 32 Valentines with phrases "Hope Valentine's Day....is anything but normal..." and are available where Hallmark products are sold for $2.99 a pack. You also get a bonus of 2 pages of stickers.
You get 8 Sheets of Valentine's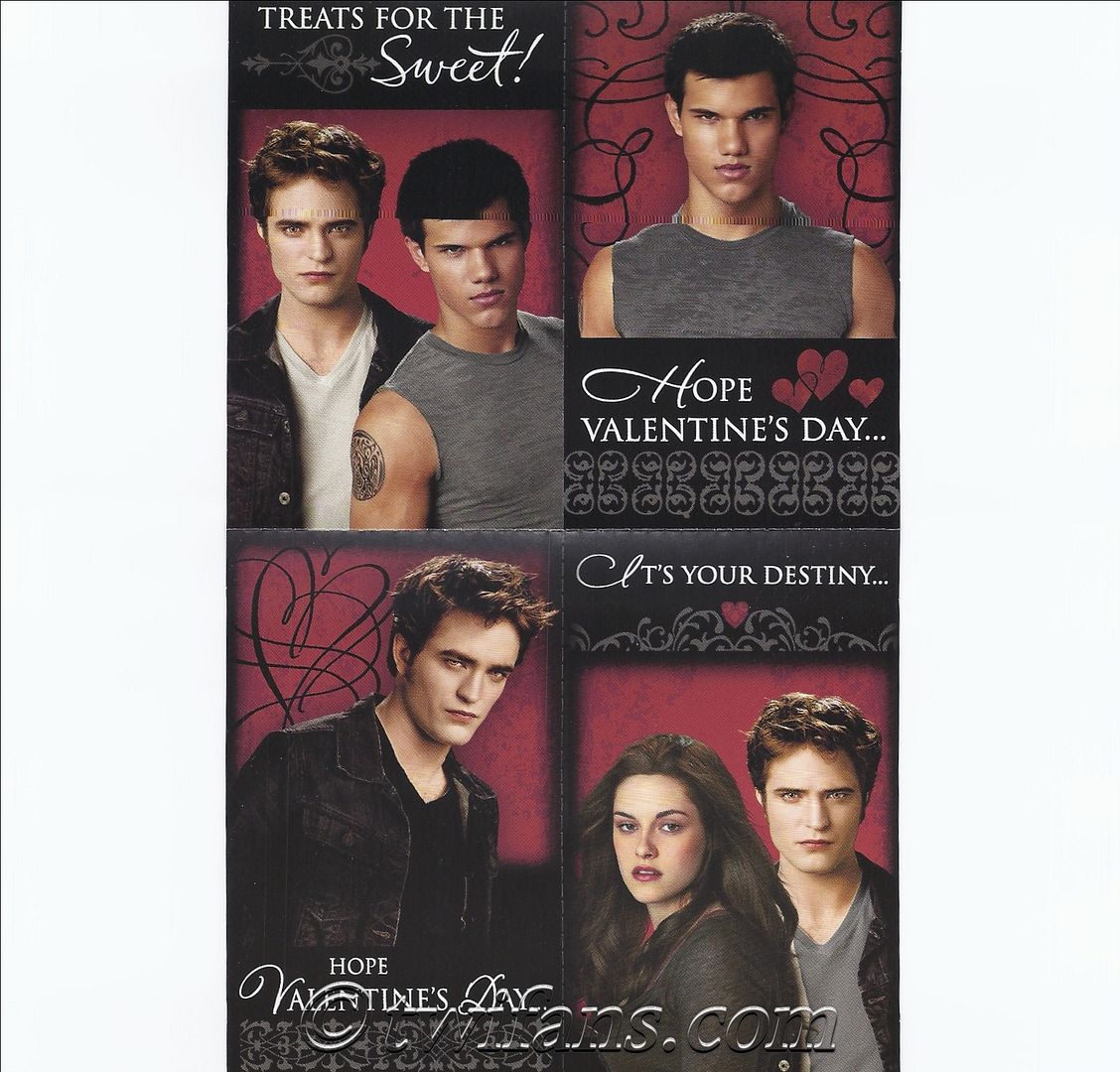 And 2 sheets of stickers
via
Twifans
&
Robstenation