Before you jump into reading these great production notes from Water For Elephants - please note there are some spoilers! Don't click on the thumbnails if you want to stay spoiler free...
My favourite paragraph from the whole thing is this one...... the images it brings to mind are beautiful.
Anyone else jealous of an elephant right now? I want to hunt for treats on Robert Pattinson's person!
Some more un-spoilerish quotes:
Rob on the book:
Someone sent me the book, and I immediately connected to it.
Rob on the screenplay:
Somehow, it seemed like Francis and Richard had added even more to the story.
(Kat: which makes me even more excited to see this movie if that's possible!)
Francis Lawrence on Robert:
I thought Robert WAS Jacob Jankowski. It was difficult to find a young man of age 23 or 24 who didn't seem too young for the part. Rob was already a man. He is thoughtful, intelligent, empathetic, strong, and confident.
(Kat: Rob has yet another fan - Mr. Lawrence is a smart man!)
Robert Pattinson on his character, Jacob Jankowski:
Jacob is mysterious and quiet; he's an observer. He's always watching people and he has an intuitive relationship with animals, and a deep understanding of human nature.
Click on the thumbnails to read the full notes - your last warning -
it contains spoilers
!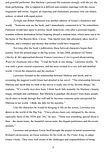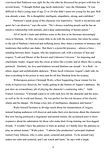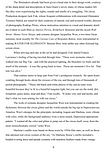 FoxMovies.com
via
GossipDance