You may not recognise the name Omar Von Muller but you will recognise one of his dogs because he is the owner and trainer of Uggie better known to us as Queenie from "Water For Elephants" and if you were anything like me you will have fallen head over heals for Queenie.
In this week issue of
LAWeekly
Omar talks about his dogs and mentions working on "Water for Elephants" with Robert Pattinson & Reese Witherspoon,
He also clears up the rumour that was going around at the time of filming about Rob wanting to adopt "Queenie"
"Reese Witherspoon, who was in Water for Elephants, loved my dogs," he says. "I used to take Popeye, the big guy, with me, and she was crazy about Popeye. The dog wasn't even in the movie, but I'd take him along for the ride."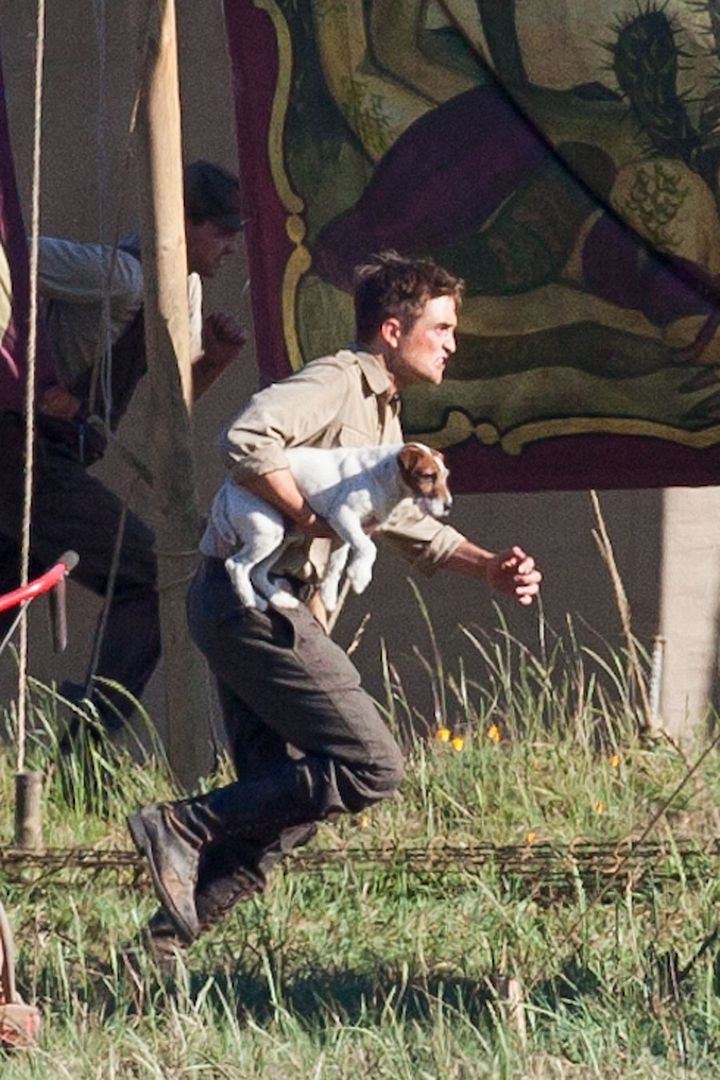 Uggie even won a "Palm Dog" -- a riff on Cannes' top prize, the Palme d'Or -- at the festival for The Artist. Animal- and gossip-related blogs claimed that Water for Elephants star Robert Pattinson was so taken with his canine colleague that he asked to adopt Uggie upon completion of filming.
"That didn't really happen," Von Muller says with a laugh. "But he did really bond with him."
Thanks To
RobPattzNews
for finding this supercute vid of Uggie training (which lead to me spending the last hour on YouTube watching vids of him!)
And here's Uggie prepping for a scene with Rob (you know, the one where they first meet)
SUCH a good actor! I'd be scared if I didn't know he was acting.