Congratulations Robert Pattinson! You're E! Online's Celebrity of the Year 2011
You voted and you guys did it!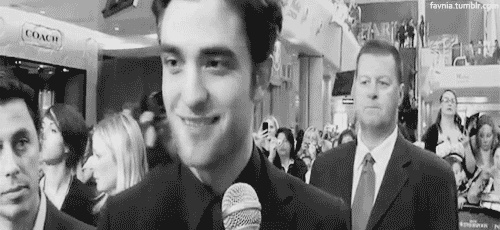 Rob won Celeb of the Year!
He'll get to have $25,000 donated to the charity of his choice. That's what makes this poll special and above the rest. E! Online actually does something worthwhile with their poll. We're only going to honor that in this post. :) When E! announces where the money is donated, we'll let you know.
Congrats again to Rob and hip hip hooray to YOU guys for voting our guy all the way to the top!
You did it again
and with
Bel Ami, Cosmopolis
, and
Breaking Dawn Part 2
coming out in 2012, how much you wanna bet we do it for 3rd times the charm? ;)
E! Online article after the cut!
From E!:


Sixty-four celebs, five weeks of voting, four fiercely contested brackets and a surprising wild card round later, Robert Pattinson comes out on top.

The great-haired hunk has won the E! Celeb of the Year honor—for the second year in a row!
Team Jacob and Twilight haters can get to steppin' because the evidence is crystal clear: You guys love R.Pattz. And what's even better? Pattinson's competitor for the final round of 2011's tournament was his "sexy goddess" Kristen Stewart. Again.

Here's how it went down:

More than a month ago, we introduced the 64 big-name contenders—Kate Middleton, Charlie Sheen, Justin Bieber and Britney Spears, to name a few—who all had a lot going on this year. (For the record, the new Duchess of Cambridge came super close to grabbing this title.)

So what made Rob stand out above all the pop stars, royals, Oscar winners and warlocks who dominated 2011?

Was it all about the jaw-dropping Breaking Dawn: Part 1, the sparkly vamp's latest blockbuster, which hit theaters last month and is still making bank?

Or was it his bold steps to more challenging roles like Cosmopolis?

Or maybe it was that mind-of-its-own hair or his?

Or was it just the smooch?

Whatever the case may be, we clearly can't escape the power of Pattinson. Congrats, Rob!

The question remains: What charity will he choose to have E! donate the $25,000 prize? We'll keep you posted.
Source:
E!Online