Robert Pattinson and Kristen Stewart in quick Breaking Dawn Part 2 clip from Comic Con
UPDATE
: The vids were removed from YouTube. You knew it was coming. ;) Hope you got a glimpse!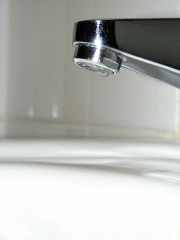 Sometimes the clips shown at Comic Con get leaked but it's going to be tough this time with a full 7 minutes shown. A couple fans were able to get the footage in that first minute. No leaks yet for the 2nd clip that was shown (The Cullens teaching Bella how to be "human" for Charlie's visit).
SPOILERS :)
VIDS REMOVED
I love the music used. Goes with the whole "he's a glowing angel who looks beautiful in his thin white button up" track in my head.
Click HERE if you want to read the full description of the 7 minute clip