Robsessed odds and ends: Tracking Robert Pattinson mentions around the 'nets
Rob get's mentioned quite a bit on the internet and we gathered a cluster of several tiny mentions that have happened over the past week.
We all love Rob in
Gucci
and it's pretty clear
Gucci
loves Rob in
Gucci
because he's now featured under their
News & Noteworthy
section on their
Celebrities in Gucci
page :)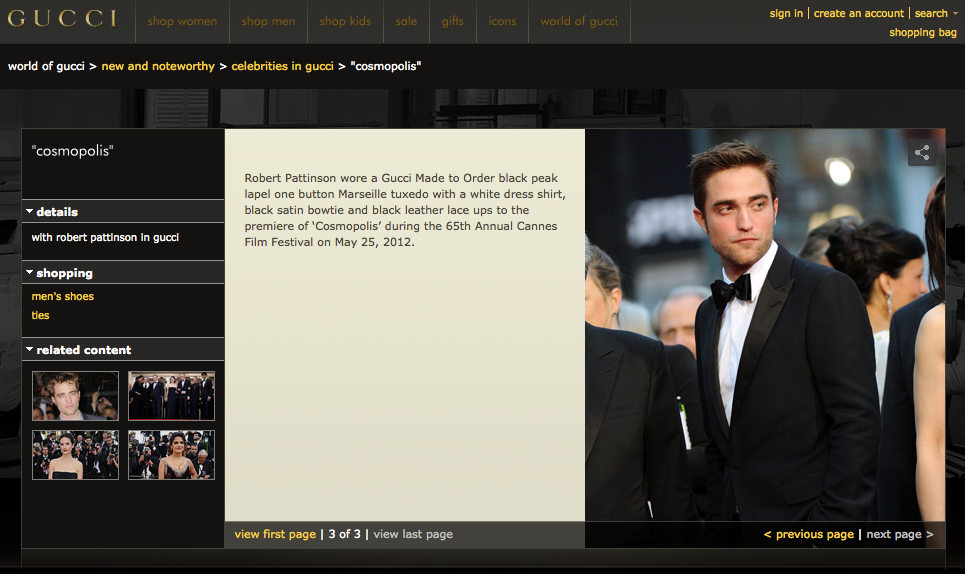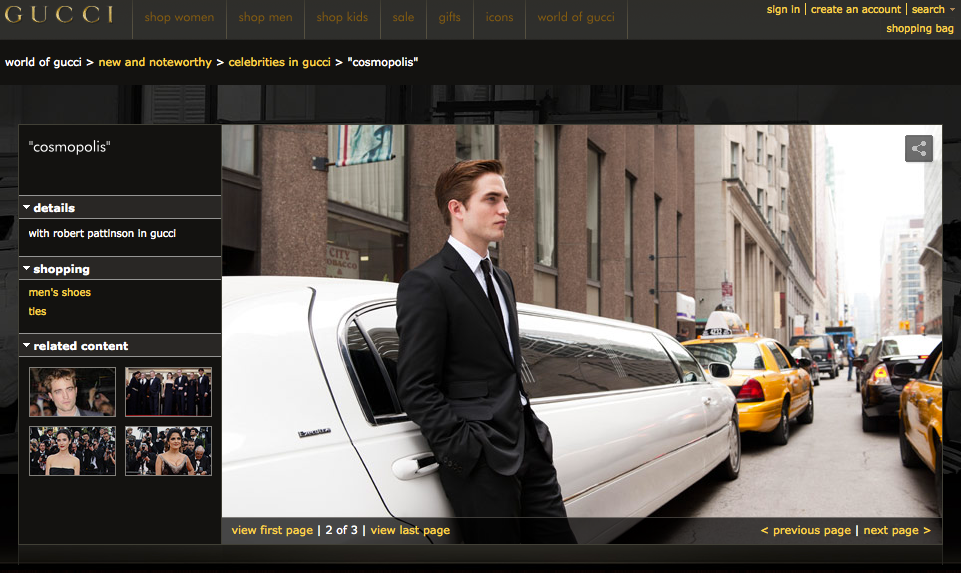 It wouldn't surprise us if Rob one day popped up in ads like
THESE
;)
Moviefone praises Rob's American accent, Fifty Shades author doesn't dig Rob in the film version and 2 congratulations are given after the cut!
In other Rob news,
Moviefone
put Rob in their list of
Best American Accents by Non-Americans
.
We no doubt subscribe to that claim.
No, "vampire" is not an accent (ask Colin Farrell), but most of us know Robert Pattinson from his role as Edward, the shimmery lily-white vampire in the four "Twilight" movies (the fourth one comes out this Thanksgiving). Edward speaks in an American accent that suggests some kind of European aristocratic background. He's also faked an American accent in "Remember Me" and "Water for Elephants." In August he'll be going all Yank-speak one again, this time for David Cronenberg's "Cosmopolis."
Rob recently shared that he feels naked when he uses his own accent (2nd vid
HERE
just after 3:10) which makes sense.
Bel Ami
wasn't even Rob's natural accent so I suppose after so many roles away from your natural voice, you would feel very exposed and out-of-character. Rob does great voices though and I can't wait for his Oklahoma accent for
Mission: Blacklist
and his Australian accent for
The Rover
. I'm also forever impressed that his 4 American accents (
Twilight
, RM, WFE,
Cosmopolis
) are all unique. I never heard Edward in Eric or Tyler in Jacob. Baby got skillz! Off topic...how funny that all those characters I just named are in
Twilight
? LOL
Speaking of
Twilight
characters...it's the main reason I think Rob and Kristen being in the
Fifty Shades
movies is a joke. It may be what many want since we read
Master of the Universe
with them in mind (as a lot of people do with
Twilight
fanfic) but the film version of the published work seems far away from what Rob is trying to do career-wise right now.
Popsugar
claims the role of Edward and Christian are different but media would be obscene with their
Twilight
/Edward references if Rob was in the movie.
Not to mention, we don't even know if Rob likes the story. Doesn't seem like his cup of tea beyond the curiosity of the matter. Rob wasn't asked about it during
Cosmopolis
promo and maybe it'll stay that way...except Comic Con is this Thursday. How much you wanna bet the Fifty question is brought up? My money is on Josh. LOL
It's an interesting debate...one I know you guys have had. While I always see Rob as Edward in the fics I read (MotU is no exception), I wouldn't want to see him anywhere near this movie.
The excerpt from E. L. James from the UK fan event wraps it up for me:
There been some suggestions that Robert Pattinson and Kristen Stewart could play Christian and Anna, how would you feel about seeing them in Fifty Shades of Grey?
James: I think it would be too strange ! It would just be .. Uggh weird!
Visit RedCarpetNews
HERE
if you'd like to read the transcript from the fan event.
With the physical similarities, manips and fanmade videos for MotU/pre-mainstreamFifty, having Rob as Grey would totally feel like...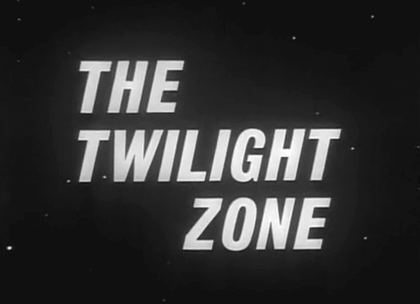 It
would
guarantee me seeing the movie though. LOL
Switching to some celebratory news. Congratulations are in order for Rob being one of the highest paid actors from May 2011 to May 2012, pulling in $26.5M according to
Forbes
. Rollin' in the deep pockets, Rob! Congratulations are also needed for one of Rob's best friends, Tom Sturridge. Tom and Sienna Miller are now proud parents!
US Weekly
claims Miller gave birth to a girl over the weekend in London. Are we thinking Rob will be godfather to the new bundle of joy? ;)