365 Days of Robert Pattinson: Feb. 18 ~ 1st pic of Rob you saw today
Kate and I share the same brain sometimes LOL We're really hung up on our current Rob cell wallpapers. So after that...what Rob did we first lay eyes on today....
Kate:
"Other than my mobile phone pic (which has been the exact same for the last couple of weeks) THIS pic is the first one I saw of Rob this morning when I posted it for the Morning Wake Up Call over on Twitter ;-) It made me smile ;-D"
Tink:
"My cell wallpaper doesn't count because its the same as last week. So I was curious what pic of Rob I'd see on tumblr first. How pleased I am with!"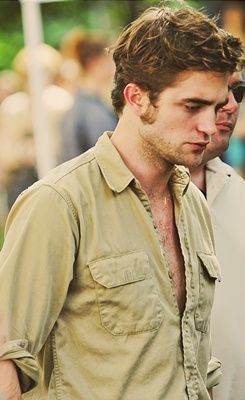 Kat:
Update when Kat posts :)
Click the thumbnail if you need to review the February calendar. If you missed the whole year, there's a link on the sidebar :)
If you post your 365DoR links in the comments, give us time to approve them so the DR can see :)