365 Days of Robert Pattinson: July 1 ~ First Pic Of Rob You Saw Today
Can you believe it's July already?? How did that happen? I really think doing this 365 Days Of Rob is actually making the year go faster.
Tink
"hello gorgeous."
(
Kate
: LOL I saw
this pic this morning too
and spent quick a bit of time staring at it. It just wasn't my first ;-})
Kate
"Technically the first pic I saw was my phone background but that's the same as last time and I said I was going to "try" and not repeat any pics while doing this challenge SO this was the first "pic" I saw of Rob today, thanks to the MOR over on our twitter."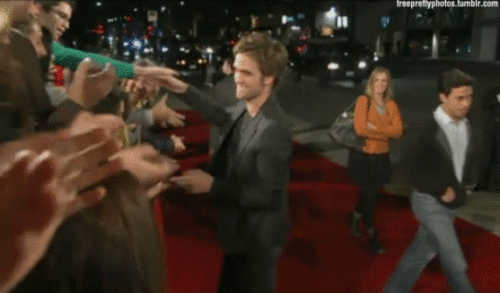 Kat
"I hadn't seen the new banner on the blog yet… and my eyes were drawn to the left to see this beauty. As first pics go, this is a scorcher."
Click the thumbnail if you need to review the

July

calendar. If you missed the whole year, there's a link on the sidebar :)
If you post your 365DoR links in the comments, give us time to approve them so the DR can see :)